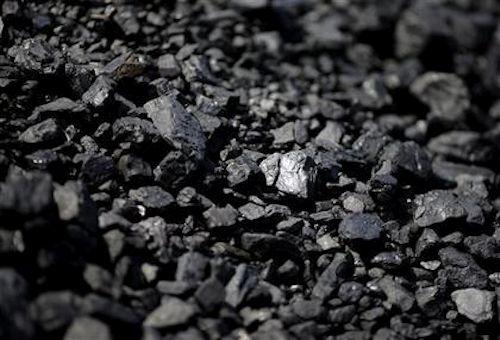 MANILA, Philippines (AP) — A wall in a vast coal pit collapsed in the central Philippines early Friday, killing five workers and leaving at least four others missing at a site where a similar deadly accident occurred two years ago, a governor said Friday.
Antique provincial Gov. Rhodora Cadiao said the chances of rescuing the missing were dim because they were buried alive by mud and water at the open Panian pit on Semirara Island. Eight other workers survived the landslide but were injured, she said.
"The missing are now presumed dead," Cadiao told The Associated Press by telephone, adding the accident occurred in the same northern edge of the open pit that collapsed two years ago.
The 2013 accident in Semirara in Antique, about 350 kilometers (215 miles) south of Manila, left 10 workers dead and missing.
Government officials, Cadiao said, should consider closing the coal pit for good because its operator failed to prevent a second similar accident in the same portion of the pit that also claimed the lives of poor workers. "It's a choice between the lives of people and profit," she said.
Investigators haven't yet determined what caused the collapse but Cadiao said she was told part of the pit wall may have grown sodden by days of rain or the seepage of seawater.
The Department of Energy said it ordered the pit operator, the Semirara Mining and Power Corp., to immediately suspend coal mining operations in the affected area. It also ordered an investigation.
The company said it was updating government officials on the progress of the search and rescue work and its effort to supply adequate coal for power generation after mining operations at the site were suspended.
Coal makes up for about a third of energy supply in the Philippines.