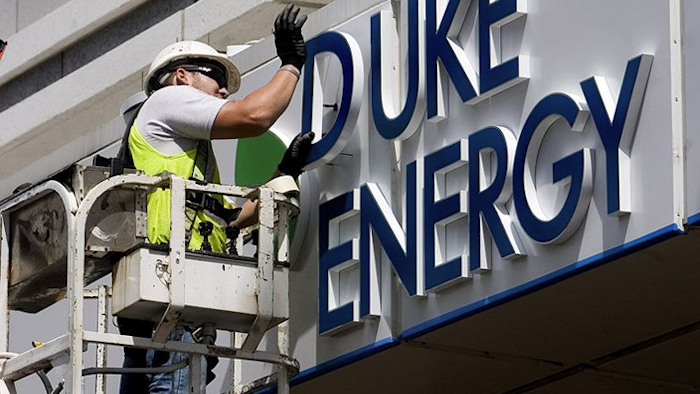 RALEIGH, N.C. (AP) — Duke Energy Corp. says it's competed a $1.2 billion deal to buy out dozens of eastern North Carolina cities that have struggled for years with bad investments in power plants.
The country's largest electric company reported the buyout Friday to the Securities and Exchange Commission that gives it full ownership of four coal-fired and nuclear power plants.
Charlotte-based Duke Energy is selling wholesale power back to the North Carolina Eastern Municipal Power Agency under a 30-year contract.
The deal is expected to lower electricity bills in eastern North Carolina, where the towns had been unable to recruit businesses because of power costs 30 to 50 percent higher than nearby communities. The towns invested in the plants in the 1970s to hedge unpredictable energy costs before nuclear construction costs skyrocketed.