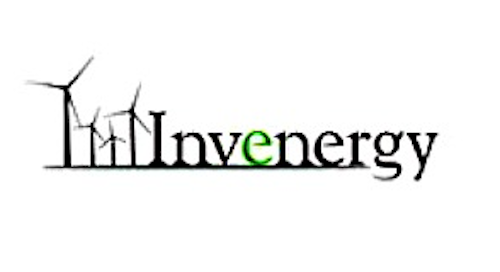 PROVIDENCE, R.I. (AP) — A Chicago-based company that plans to build a natural-gas-fueled energy facility in Rhode Island said Tuesday that the project will reduce harmful emissions, cut energy costs and create more than 300 jobs.
Invenergy CEO Michael Polsky was joined by Gov. Gina Raimondo to unveil details about the $700 million Clear River Energy Center to be built in Burrillville. The company must receive approval from the Rhode Island Energy Facility Siting Board before moving forward with the project.
The 900-megawatt plant would displace less-efficient power plants in the region, thereby decreasing emissions of harmful pollutants, and would not increase electricity consumption, Polsky said.
Invenergy estimates the facility will help Rhode Island residents save $280 million in energy costs from 2019 to 2022 between the reduction in prices and the efficiency of the plant.
"We have a problem today: Our prices are too high, supply is too low and we have climate change reality. This project is one piece of the puzzle," Raimondo said.
Clean-energy facilities such as Clear River Energy Center are necessary as the region transitions away from fossil fuels like coal and oil, Raimondo and Polsky said.
"Natural gas is the cleanest burning fuel you can have," said John Niland, director of business development for Invenergy. "It's certainly much more responsible and friendly than other alternatives."
President Barack Obama on Monday unveiled a plan to dramatically cut emissions from U.S. power plants.
Under the new regulations, which Obama touted as the most important step the country has taken to combat climate change, states are being asked to cut carbon dioxide emissions by 32 percent by 2030.
Both Raimondo and Polsky said the Clear River Energy Center fits in perfectly with Obama's plan.
They also said that the facility would provide millions of dollars in revenue to the town of Burrillville and that building the plant would create more than 300 jobs. The plant would employ about 25 full-time workers.
But not everyone is happy about the project.
Members of Fighting Against Natural Gas, or FANG, and the community organization Burrillville Against Spectra Expansion rallied outside Tuesday's event to protest natural gas infrastructure in the state.
Burrillville resident Christopher Currie, one of several protesters, said he was opposed to the plant because hydraulic fracturing, the process used to extract oil and gas from rock by injecting high-pressure mixtures of water, sand and chemicals, is harmful to the environment. Currie said he'd support a wind farm or another project that instead relied on renewable energy.