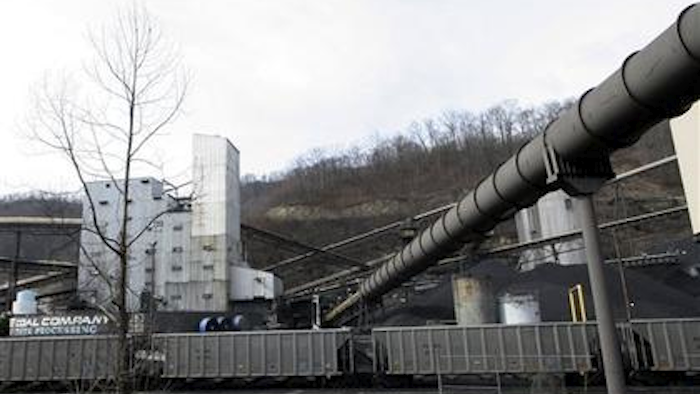 CASPER, Wyo. (AP) — The state attorney general's office is looking into whether Wyoming will be able to collect $411 million in mine reclamation costs from a company currently undergoing bankruptcy proceedings.
Department of Environmental Quality spokesman Keith Guille said it's unclear where Wyoming stands among the list of Alpha Natural Resources' creditors.
"We just don't have that answer yet," Guille said. "Where we sit at the table I can't tell you."
Alpha filed for bankruptcy protection on Monday, listing its debt at $4.2 billion. The company operates about 60 coal mines, including the Belle Ayr and Eagle Butte mines in the Powder River Basin of northeast Wyoming.
State regulators in May decided the company had to pay $411 million to cover the costs of reclaiming its two Wyoming mines.
The decision came after Alpha failed a financial test which would have qualified the company for a program called self-bonding that allows mining firms to use their assets as collateral on their cleanup costs.
The dilemma has thrust Wyoming officials into an awkward scenario. The coal industry is vital to Wyoming's economy and many officials are loath to do anything that may further threaten companies already contending with an increased regulatory burden and heightened competition from natural gas.
"It is a tough pressure point for us because we want Alpha to do well, but as I always remind the administrator of DEQ, who does not need reminding on this, we absolutely have to follow our law and our rules," Gov. Matt Mead told the Casper Star Tribune reported (http://bit.ly/1DteDD0). "We have to make sure we are not left in a position where reclamation becomes an issue."
Alpha has said it intends to emerge from bankruptcy. The company framed the move as an attempt to strengthen its balance sheet.
But posting the $400 million bond sought by Wyoming would be "detrimental" to its restructuring efforts, Alpha Vice President Philip J. Cavatoni said in a declaration to the U.S Bankruptcy Court for the Eastern District of Virginia.