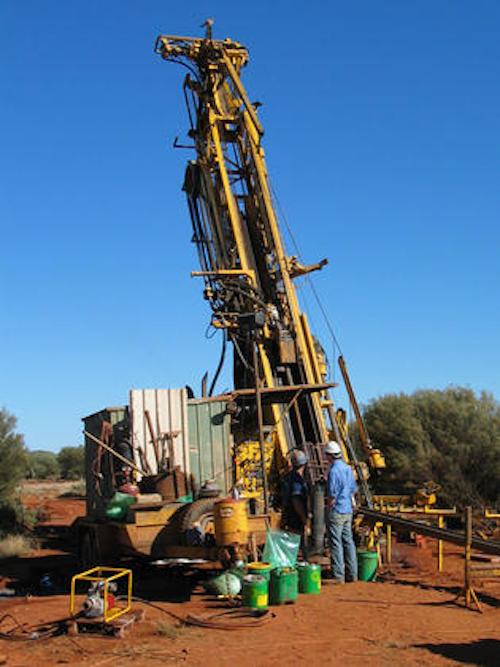 CHEYENNE, Wyo. (AP) — An agreement between Wyoming environmental regulators, a gas developer and a bond surety company would put the surety company in charge of inventory and reclamation of as many as 143 small reservoirs containing groundwater from coal-bed methane wells.
The deal between High Plains Gas, Fidelity and Deposit Company of Maryland and the Wyoming Department of Environmental Quality heads to a vote Tuesday by the Environmental Quality Council, the department's citizen review panel.
The deal could allow troubled gas developer High Plains Dag Inc. to avoid having $2.2 million in bonds reclaimed by the state. However, a landowner group questions whether Fidelity's significant role is a good idea.
"How we're going to trust this company that has a financial interest to deal fairly with the landowner is a huge question. It seems the state should have revoked the bond entirely and dealt with it themselves," said Jill Morrison with the Powder River Basin Resource Council.
Not pulling the bonds will save Wyoming regulators time and trouble starting with the inventory process, said Bill DiRienzo, discharge permitting program manager for the department.
"I think it's a pretty good deal that we got for the state. Because if we forfeit, there's quite a bit of work that needs to be done," DiRienzo said Monday.
Questions about the agreement notwithstanding, the Environmental Quality Council vote is unlikely to be contentious. The panel's role isn't to approve or disapprove of the deal but merely to verify a settlement has been reached, not unlike a judge who signs off on a settlement involving parties in a civil matter, according to Jim Ruby, executive director of the Environmental Quality Council.
Sheridan-based High Plains is among several companies in distress following a bust in northeast Wyoming's coal-bed methane industry. Low gas prices caused many developers to shut in their wells — and some to simply walk away without even plugging them.
Last fall, High Plains forfeited $8 million in bonds, and the state took possession of 2,300 of its idle coal-bed methane wells to plug and clean up. The wells added significantly to Wyoming's unprecedented backlog of thousands of so-called orphan wells that will remain environmental hazards until they're remediated.
State officials are keen to avoid a similar situation with orphan reservoirs.
Coal-bed methane development involves pumping groundwater off coal seams saturated with water and gas. Coal-bed methane reservoirs have been at best a mixed blessing for ranchers since gas drilling took off in the Powder River Basin 15 years ago.
The millions of gallons of groundwater created watering holes for livestock but also salt buildup and, in winter, ice hazards for cattle. Under a settlement signed in February, Fidelity will inventory the reservoirs and ask landowners if they want to keep reservoirs on their property.
After documenting which reservoirs need cleanup, Fidelity could ask the department to hire one or more contractors to do that work or do so itself. If the projected costs exceed $2.2 million minus the cost of the inventory, Fidelity could choose to surrender the bonds to the state.
Phone messages left with High Plains and an attorney representing Fidelity seeking comment on the proposal weren't immediately returned Monday.