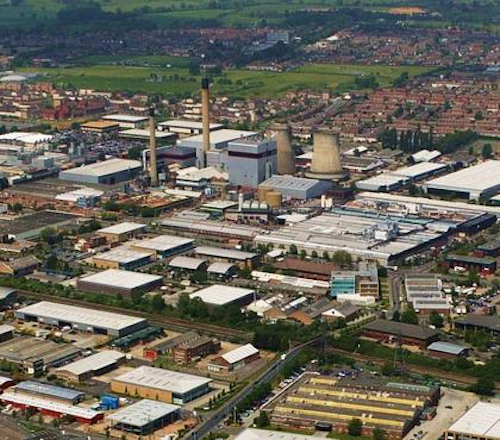 HOUSTON (April 28, 2015) – Crude oil price swings in recent months, combined with a devalued euro, have created a volatile, but profitable marketplace for European petrochemical producers, with European steam-crackers achieving record margins in fourth quarter 2014, according to analysis from IHS, the leading global source of critical information and insight.
Petrochemical markets are heavily impacted by changes in the crude oil price, since crude oil, and in particular, its derivative naphtha, is an essential steam-cracker feedstock for the production of gasoline and numerous chemicals. Changes in crude oil prices influence not only the overall price level for petrochemicals like olefins and aromatics, but are also a primary driver behind changes in the supply and demand picture. 
"After crude oil prices started dropping in the summer of 2014 descending to a low of approximately U.S. $46 per barrel in January 2015, entire value chains for chemicals and polymers went into a destocking mode, and buyers began postponing their buying decisions for as long as possible, waiting for prices to bottom out," said Michael Smith, vice president of European chemicals at IHS Chemical. "Now, crude oil prices are around $62 per barrel, consumption is improving, and buyers throughout the value chain are focused on restocking their inventories in a tight market. The challenge now for buyers is simply sourcing material, not negotiating on price, which is a welcomed advantage for European petrochemical producers. These producers are asking how long will these good times last?"
"Polymer and other petrochemical buyers are currently facing a once in a generation supply squeeze," said Matthew Thoelke, director of olefins at IHS Chemical. "For buyers, the current market scenario is a perfect storm in reverse. At IHS, we see four main factors contributing to this unusual situation: Buyers have an incentive to restock, European consumption is improving, imports are at reduced levels thanks to a devalued euro, and lastly, as a result of these factors, buyers of polymers face a virtual supply nightmare."
"The weakened euro has certainly been contributing to the Eurozone's recent improved performance along with very low oil prices and stimulus from the European Central Bank, which is benefitting industries such as petrochemicals," said Howard Archer, Ph.D., Chief European and UK Economist, IHS Economics and Country Risk. "In particular, the weakened euro has provided a significant boost to the competitiveness of Eurozone manufacturers, particularly in export markets. With the euro climbing off its mid-March lows and Eurozone growth expected to continue to firm, IHS thinks it is unlikely that the euro will dip below parity against the dollar, so the advantage here for European producers, in terms of the euro disparity, is likely to erode. However, the euros' performance could be impacted by whether or not Greece stays in the Eurozone.
"How long this tight supply petrochemical market will last in Europe is the big question that is highly dependent upon what happens with oil prices," Thoelke said. "Currently, the Brent crude oil price very stubbornly hovers above the $60 per barrel mark, but this can change rapidly. Lower crude prices could send petchem prices tumbling. Fundamentals still point to an oversupplied oil market, and our colleagues at IHS Energy expect the Brent price to fall back to $50 per barrel in the coming months, when close to two million barrels per day of crude oil will be heading into storage. If this happens, demand is likely to ease, though producers will have the opportunity to see a repeat of Q4 2014, as prices would trail costs downward and margins will once again strengthen."