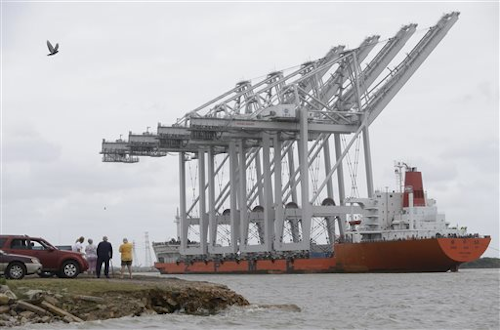 Four giant cranes floated into view at the Port of Houston Authority this week. The 30-story cranes are part of $700 million in upgrades that will allow the port to receive loads from bigger vessels.
The 30-story cranes were shipped from South Korea and arrived at the Barbours Cut Container Terminal after a 73-day journey to Houston. They are the largest cranes ever built by their manufacturer, Konecranes.
The Port of Houston is the busiest in the country in terms of tonnage and the 13th busiest in the world. Petrochemicals comprise about 60 percent of the port's business.
The new massive cranes will be able to load and unload ships at a rate of 295 feet per minute — twice as fast as the previous cranes.