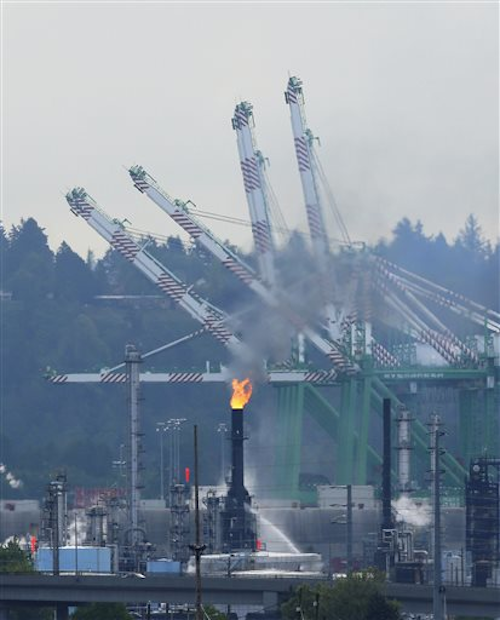 LONGVIEW, Wash. (AP) — The Port of Longvie
w says it is negotiating with an energy company on a proposal for a new crude oil refinery on the Columbia River.
The Longview Daily News reports the project by Riverside Energy LLC would receive oil-by-rail shipments from the Bakken region in North Dakota at a 47-acre site in southwest Washington.
The proposed refinery would process 45,000 barrels a day, including 30,000 barrels of crude oil and 15,000 barrels of seed oil and used cooking oil.
That's according to a March letter the company sent to state officials and which was released Tuesday by the conservation group Columbia Riverkeeper.
In April, the conservation group released a proposed memorandum of understanding between the port and the company. At the time, port officials said they weren't actively negotiating with the company.
Port commissioners announced negotiations with Riverside on Tuesday.