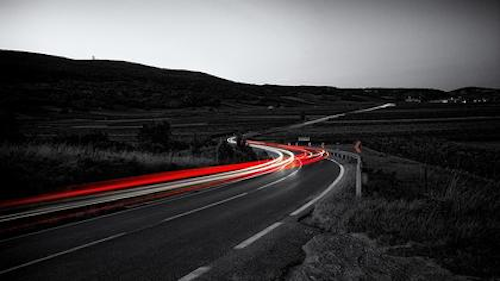 The auto industry is taking off and the chemicals sector is hitching a ride.
Since 2009, global production has increased by about 25 million units, according to a recent report by KPMG, and estimates put the current revenue for the auto industry at more than $2 trillion. The roads are only going to get more crowded. Many analysts estimate that about 4 to 5 million new cars and light trucks will be in use each year in the near future.
This isn't just good news for automakers — chemical manufacturers will also see a boost because of how the two industries are linked.
"Chemicals are so reliant on the auto and housing industries … and having auto on the upswing means having more chemicals go into the cars," explains Mike Shannon, Global Chair, Chemicals & Performance Technologies at KPMG.
Because plastics make up about 15 percent of materials in a mid-side car, KPMG estimates that growth in autos could translate to higher plastics demand to the tune of 11.3 million tons by 2018, at an expected growth rate of 8 percent annually. Other common chemically derived components for cars include films, coolants, insulation, batteries, tires and fuel additives.
What's driving up demand? Here are the three trends that will spell growth for cars and chemicals in the coming years.
The Asia Factor:
China zoomed past the U.S. in 2010 as the world's largest auto market, and it doesn't look as if the U.S. will catch back up.
According to KPMG, "China's sales could grow to more than 34 million by 2020, depending on economic growth, the availability of credit and the regulatory environment."
Although auto demand in the U.S. has picked back up in recent years, it's the emerging markets in Asia — including India as well as China — that will continue to provide a significant boost.
"There will be micro trends in the developing world that will influence the chemicals industry, but from a long-term, steady growth perspective, the growth will come from Asia," Shannon says.  
 Light Weight Vehicles:
The recent plummet in oil prices has helped the SUV market in the short- term — but for the long-haul, light weight vehicles will likely pull the most weight.
"Less weight means greater savings in fuel costs … and reduced levels of greenhouse gas emissions," the KPMG report states.
The chemicals sector doesn't just experience better sales because of this trend — it's helping fuel the industry by developing advanced plastics used in designing lighter cars. Modern polyesters, for example, reduce the amount of foam needed in seats. Light-weight polycarbonates are also being designed for sunroofs and windows, while one kind of polymer composite helps reduce the structural weight in vehicle components.
"The material is 50 percent lighter than conventional steel and 30 percent lighter than aluminum," reports KPMG.
Green Technology:
"The auto industry continues to look to the chemical industry to give them technology that consumers demand," says Shannon.  

Reducing pollution is a growing concern for many auto consumers. In response, chemical engineers have come up with craftier ways to make cars greener.
According to KPMG, "One example is hydrotreatment, which uses hydrogen gas and a catalyst to produce gasoline and diesel fuel with significantly lower levels of sulfur and lead."
Shannon notes that all three of these trends are not necessarily linear or intertwined — greener tech is not in as high of demand in Asia as it is in the U.S., for example. But in their own way, all three will help keep the auto industry in the fast lane.