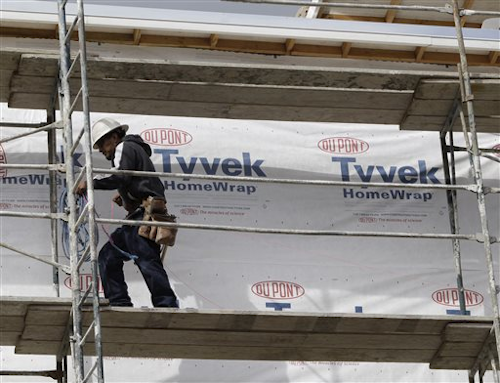 DOVER, Del. (AP) — The DuPont Co. says the strong dollar and challenges in the agriculture and performance chemicals industries contributed to lower sales and earnings in the first quarter.
The Wilmington, Del., chemical maker on Tuesday reported net income for the quarter ending March 31 $1.03 billion, or $1. 13 per share, compared with $1.4 billion, or $1.54 per share, for the corresponding quarter last year.
Excluding one-time items, DuPont reported earnings of $1.34, down from $1.58 per share for the first quarter of 2014 but higher than the Wall Street estimate of $1.31 per share.
The company saw revenues decline 9 percent to about $9.17 billion, missing analyst estimates of $9.4 billion, with sales down across all business units.
Negative currency impacts contributed to lower sales in all segments, but DuPont also saw volumes decline in the agriculture, performance chemicals and electronics and communication units.
Operating earnings in the agriculture unit were off $303 million, or 21 percent, as pricing actions in Europe and Asia and productivity improvements were offset by currency effects, decreased volumes from reduction in global corn planting, timing of seed shipments and lower insecticide demand in Latin America.
In performance chemicals, negative currency effects and lower prices and volumes for titanium dioxide, a widely used whitening pigment, drove operating earnings down 37 percent to $129 million.
DuPont increased its estimate for a negative currency impact this year to about 80 cents per share, up from 60 cents. The company now says it expects 2015 operating earnings per share to come in at the low end of its previous forecast of between of $4 and $4.20.