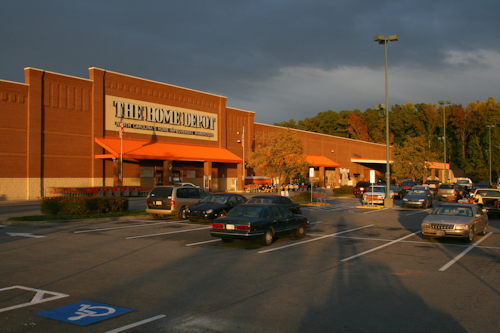 The world's largest home improvement chain is phasing out the use of potentially harmful chemicals in its vinyl flooring.


Home Depot will reportedly ask its flooring suppliers to eliminate their use of phthalates and plans to remove the common plasticizers altogether by the end of the year. Company spokesman Stephen Holmes the move would affect about 15 percent of the company's vinyl products and noted most of its flooring is already free of phthalates.

"We think this is an alternative customers will appreciate," Holmes said.

A recent report by public health groups found 58 of 65 vinyl flooring samples tested contained phthalates, which are linked to developmental and reproductive problems. Selected types of phthalates are banned in the U.S. and the U.S. Consumer Product Safety Commission maintains a suggested limit on their use in toys and children's products.

Andy Igrejas, director of the group Safer Chemicals, Healthy Families, lauded Home Depot and said the decision "sends a strong signal to the marketplace that retailers want healthier building materials."

Chemical industry groups counter that phthalates are widely studied and break down within minutes of entering the body.