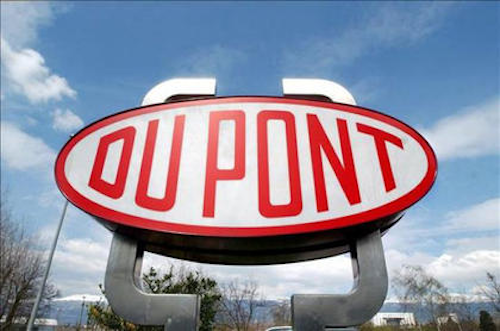 NEW YORK (AP) — Nelson Peltz gained a powerful backer Monday after the proxy advisory firm Institutional Shareholder Services said that change may be warranted at DuPont and recommended shareholders give the billionaire investor seats on its board.
Peltz's Trian Fund Management is pushing the chemicals maker to split into two companies and it has nominated four directors for company the board.
ISS on Monday said that shareholders should support Peltz and one of his nominees, John Myers, the former CEO of General Electric Co.'s asset management business. It said that some of Trian's criticisms of DuPont have merit.
The company's operating efficiency could be better and the board and management are not communicating well with shareholders, according to ISS. That has left questions unanswered as to whether breaking up the company would be advantageous.
"The dissidents have made a compelling case that change is warranted," ISS wrote.
DuPont said Monday that it disagrees with ISS' recommendation. The company said its business strategy has been successful, that splitting into two companies would destroy value, and that its nominees bring important experience and skills to the board.
Trian Fund Management owns a 2.7 percent stake in the Wilmington, Delaware, company. It wants DuPont to put its agriculture, nutrition and health and industrial biosciences units into one higher-growth company, separate from DuPont's more cyclical businesses. However Trian has said it is keeping an open mind and will work with DuPont's board to determine if a separation is a good idea.
DuPont added two new independent directors to its board in February and offered to appoint one of Trian's nominees if the fund dropped its other candidates and voted for the DuPont slate. Trian said it would continue its proxy fight.
ISS recommended that shareholders vote for eight of DuPont's 12 nominees, including the two new directors. It did not take a position for or against the company's remaining nominees or the other two nominees proposed by Trian.
DuPont will hold its annual shareholder meeting on May 13. The company's shares rose $3.04, or 4.3 percent, to $74.58 in afternoon trading.