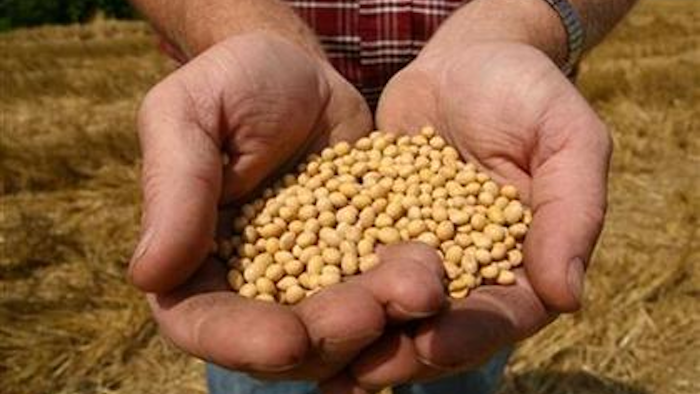 NEW YORK (AP) — Syngenta rejected a second buyout offer from agricultural rival Monsanto that added a $2 billion guarantee should the proposed deal fall apart.
The Swiss company turned down the first bid early last month, then worth more than $45 billion, saying Monsanto's offer was greatly undervalued.
Syngenta said the latest per-share offer of $489.84, which arrived Saturday, was essentially identical, though it came with a $2 billion reverse breakup fee if Syngenta is unable to obtain necessary global regulatory approvals for the deal.
"Monsanto's second letter represents the same inadequate price, same inadequate regulatory undertakings to close, same regulatory risks and same issues associated with dual headquarters' moves," Syngenta said in a Monday letter signed by Chairman Michel Demaré and CEO Mike Mack.
Monsanto Co., based in St. Louis, said Sunday that it remained committed to the deal.
"It is disappointing that Syngenta has not engaged in substantive discussions about the many benefits of this combination, including the benefits for farmers around the world," said Chairman and CEO Hugh Grant, in a printed statement. "We remain committed to unlocking the opportunity of this combination and pursuing constructive conversation with Syngenta's management and board."