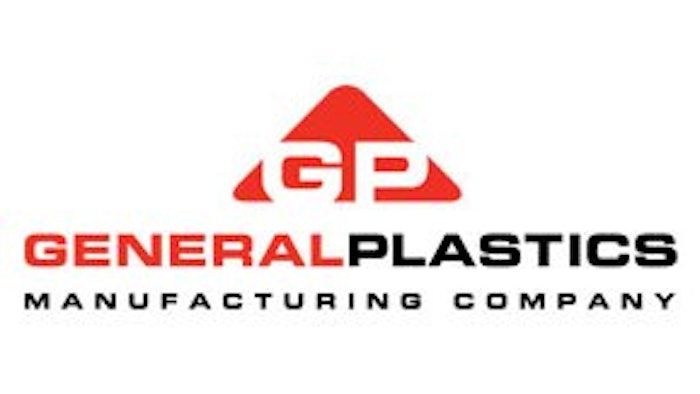 General Plastics, Inc. is expanding its Milwaukee production facility, adding manufacturing equipment and hiring new employees as part of a two-year $4 million expansion project launched to keep up with growing demand.
General Plastics is adding 42,000 square feet of space to its existing Milwaukee plant and expects this $3 million expansion to be completed in October. The company also has added $1 million in manufacturing equipment.
The manufacturer of custom plastics products currently operates a 51,000-sq.-ft. production facility and a nearby 12,000-sq.-ft. warehouse. This current addition will give General Plastics a total of 93,000 square feet and increase its overall efficiency by putting all operations under one roof. The company -- which currently has 70 full-time employees -- expects to add another 15 jobs over the next 18 months.
The expansion project is necessary to keep up with increasing demand for the Milwaukee manufacturer's customized products and services, according to Robert G. Porsche, President of General Plastics.
"Several years ago we made quality and customer service the focal points of everything we do at General Plastics. As a result, we've experienced double-digit growth in sales during the last few years," he said. "Recently, a number of our largest customers came to us and asked if we could keep pace with the significant growth they were experiencing. Obviously we're committed to our customers so we answered the bell and said, 'Yes'."
In addition to its recent expansion, General Plastics made news recently when it was named the Wisconsin Manufacturer of the Year for 2014 based on its commitment to quality, employee empowerment and environmental stewardship. The custom manufacturer of thermoformed products was recognized as the state's top manufacturer in the "Small" business category, which is comprised of companies with 100 or less employees.
When Porsche purchased General Plastics in 1987, it had eight full-time employees and operated out of an 11,000-sq.-ft. facility. The company has offered custom manufacturing services for more than 20 years, producing a variety of award-winning plastic products for the OEM and POP markets and serving a variety of industries, including transportation, health care, construction, automotive and retail.
Thermoforming is a manufacturing process in which plastic sheet is heated to a pliable forming temperature, formed to a specific part shape in a mold, and trimmed to create a usable product. Examples of thermoformed products manufactured by General Plastics include Rail seat backs, tray tables, medical housings, vehicle panels and roof liners, point of purchase displays and truck bed liners.