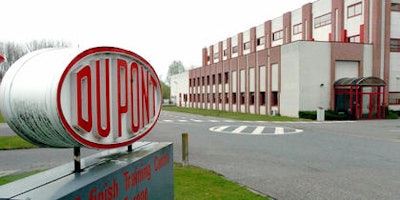 A federal judge last week tossed out a jury verdict favoring DuPont after she ruled that the chemical giant withheld information about safety problems at a Louisiana plant.

Early this year, the jury in a whistleblower lawsuit found insufficient evidence to link long-term chemical leaks at DuPont's Burnside acid plant to health and environmental problems.

Attorneys for the whistleblower — former plant employee Jeffrey Simoneaux — later asked for the verdict to be overturned after uncovering a company spreadsheet that detailed pollution incidents.

The list reportedly stemmed from a similar lawsuit filed by another former DuPont employee, but the documentation was not provided ahead of Simoneaux's trial despite his attorneys' requests for relevant information.

DuPont also did not disclose a citation from the Occupational Safety and Health Administration in late 2014 over problems at the Burnside plant.

U.S. District Judge Shelly Dick ruled last week that both should have been disclosed before the Simoneaux case went to trial and "set aside" the jury verdict in the case.

"DuPont's failure to produce the information is misconduct," Dick said, according to the Houston Chronicle.

DuPont previously countered that the information would not have impacted the jury's decision. The company is likely to appeal the ruling.