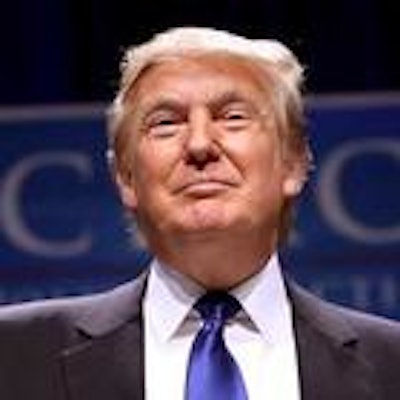 Ahead of Thursday's first Republican presidential primary debate, the Alliance for American Manufacturing is criticizing surprise frontrunner Donald Trump over the overseas production of his merchandise.

AAM President Scott Paul wrote in an email to supporters that no Trump brand goods are made in the U.S. despite Trump's campaign speeches that Paul said blame "China and Mexico for the loss of American manufacturing jobs."

Trump continues to lead in recent Republican polls despite a series of controversial remarks on the campaign trail.

In addition to minimizing Arizona Sen. John McCain's military service and characterizing Mexican immigrants as drug traffickers and rapists, Trump also alleged that China and Mexico are "killing us on trade."
"Trump certainly talks tough on China, jobs, and trade, but he doesn't back it up with his own actions," Paul wrote.
Polls suggest that the real estate mogul might have gained support since those controversial remarks, but scrutiny is sure to increase in the six months before the first GOP primary ballots are cast. Analysts give Trump almost no chance to secure the party's nomination next year.