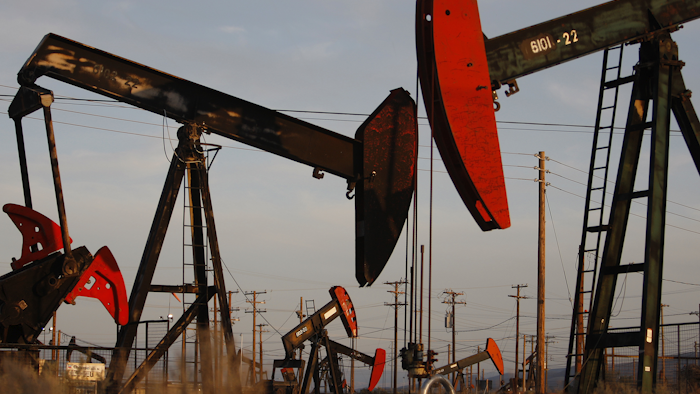 KENAI, Alaska (AP) — Miller Energy Resources has agreed to pay $5 million to settle allegations that it inflated the value of its Alaska oil and gas properties by more than $400 million.
The Jan. 12 settlement brings an end to a U.S. Securities and Exchanges Commission investigation into the parent company of Cook Inlet Energy, The Peninsula Clarion reported.
The SEC charged Miller Energy, two former executives, and one of its former accountants of fraudulently inflating the values of the company's Alaska properties by more than $400 million beginning in January 2010. Between 2010 and the announcement of the charges in August 2015, the company's stocks had increased from about 60 cents per share to nearly $9 per share.
The company's then-CFO, Paul Boyd, double-counted fixed assets and then-CEO of Alaska operations David Hall knowingly understated expenses, according to the SEC's cease-and-desist order in August 2015.
The SEC also accused an accountant from now-defunct accounting firm Sherb & Co. of failing to thoroughly investigate the company's financial statements.
Miller Energy purchased its Alaska properties for $2.25 million in 2009 and later reported them at a value of $480 million.
"When computing their estimate of fair value, Miller Energy and the CFO failed to consider the existence of numerous, readily apparent data points strongly indicating that the assets were worth substantially less than the $480 million value Miller Energy recorded," according to the settlement.
Boyd and Hall presented a faulty report as the total fair value of the oil and gas reserves and "refashioned" an insurance study that misrepresented the value of the company's assets, the settlement said. "As a result of the foregoing, Miller Energy overvalued the Alaska assets by more than $400 million."
As part of the settlement, the company has agreed to unregister all its stocks and provide documents and employees to testify about the violations.
The settlement comes after Miller Energy filed for bankruptcy protection in October, citing the decline in oil prices, lower-than-expected drilling production and the withdrawal of a private lender's promise of $165 million to restructure debt for the filing.
If the bankruptcy court accepts the company's plan for restructuring, the $5 million settlement will become a "general unsecured claim." The fine would then be paid "consistently with the payments made to Miller Energy's other general unsecured creditors," according to the SEC decision.
Miller Energy will have to pay the SEC in installments if the bankruptcy court rejects its plan. The company would have until 2019 to complete the $5 million payment.