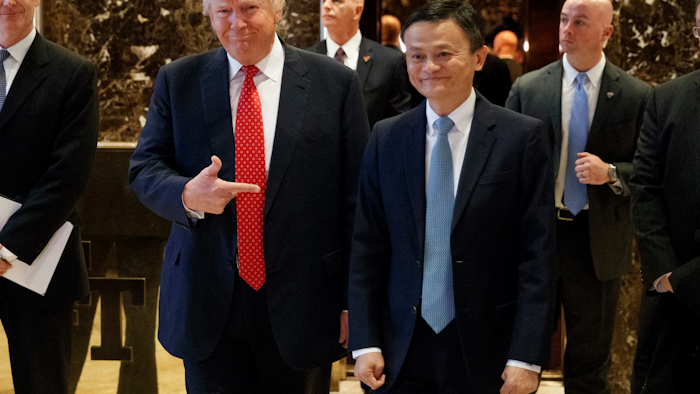 Alibaba founder and chief executive Jack Ma on Monday met with President-elect Donald Trump to tout his company's efforts to create more U.S. jobs.

But the meeting also came in the wake of controversies regarding the online marketplace's business practices and increasingly tense relations between the U.S. and China following Trump's election.

Alibaba, by far China's largest e-retailer, has long faced criticism over the presence of counterfeit goods for sale on its website. The company vowed to crack down on phony products, but the U.S. Trade Representative last month added Alibaba to its list of marketplaces responsible for "significant infringement of American businesses' intellectual property rights."
The Wall Street Journal also noted that the Securities and Exchange Commission is scrutinizing the company's accounting practices; Alibaba responded that its numbers were accurate and that it was cooperating with the agency.

During his meeting at Trump Tower, Ma touted the marketplace's ability to bolster U.S. exports to the world's largest country.

He said that selling more American goods — particularly agricultural products — could support 1 million small businesses, and the company told the Journal that it soon hopes to convene thousands of those businesses for a summit in the Midwest.

Those ambitions, however, depend on open trade between the two nations — a standard that Trump was openly hostile to during the presidential campaign.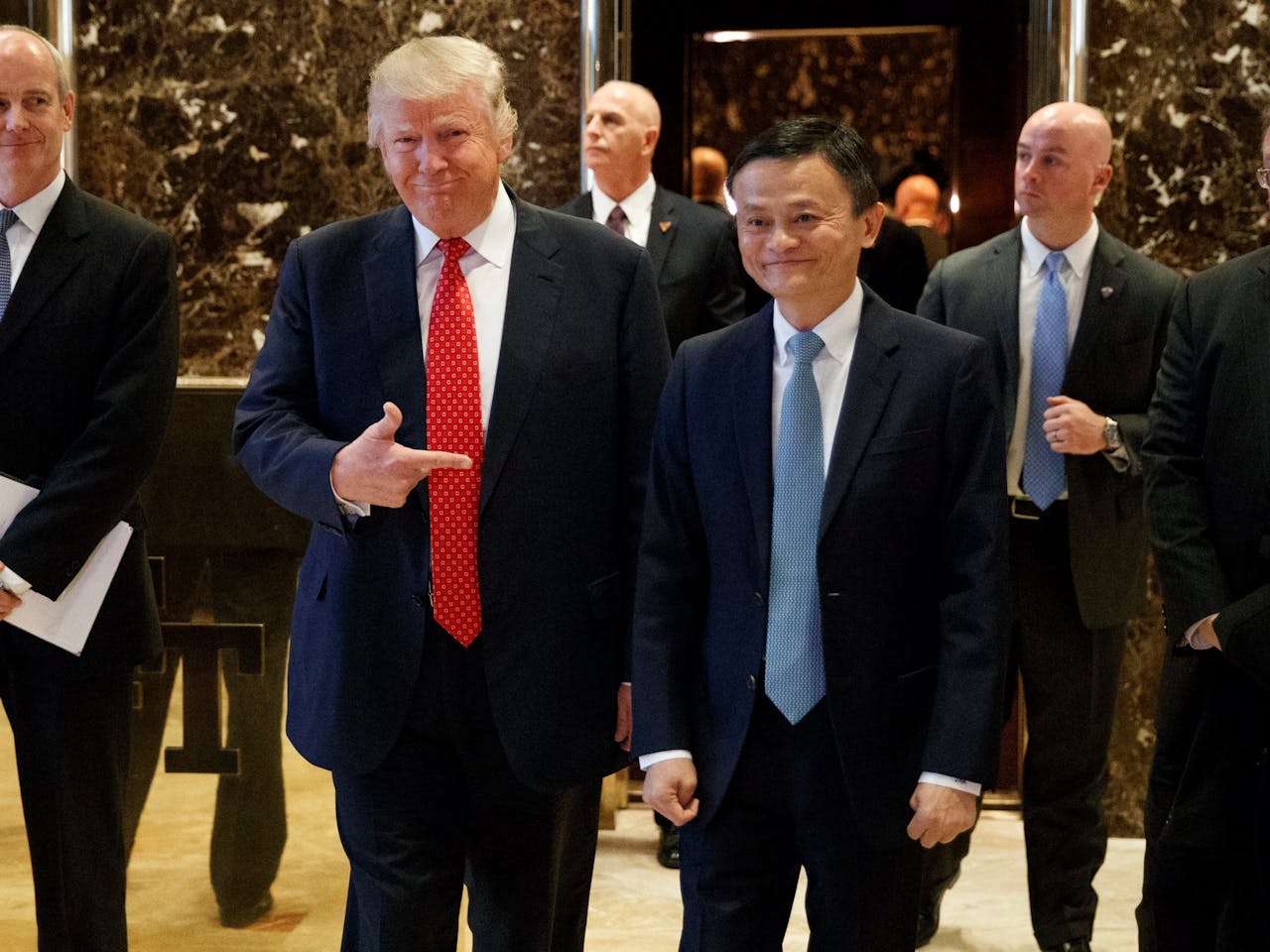 The real estate magnate repeatedly accused China of stealing manufacturing jobs and, in the wake of his election, courted controversy with Beijing with regard to Taiwan.

After the meeting, Trump simply told reporters that, "Jack and I are going to do great things."
Ma, meanwhile, told the gathered media that he was optimistic about the relationship between the two largest global economies.
"We think that China and U.S.A. relationship should be strengthened, should be more friendly," Ma said, according to the Journal.