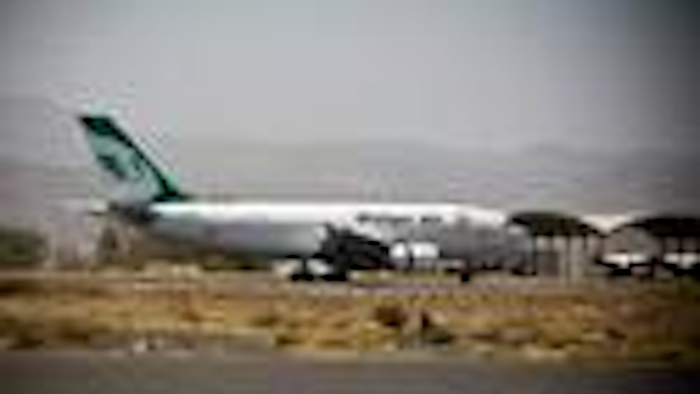 WASHINGTON (AP) — An Iranian airline backed by the country's notorious Revolutionary Guard is flying commercial routes to more than a dozen European and Asian countries.
Mahan (MAH'-hahn') Air, Iran's second-largest airline, is sanctioned by the U.S. for ferrying weapons and fighters to support Syria's government.
A U.S. Treasury official tells The Associated Press that the U.S. has been trying to get those 15 countries to cooperate with U.S. efforts to block the airline's financial network, but has met with stiff resistance. The official was not authorized to discuss the issue publicly and spoke on condition of anonymity.
Sanctions on Iranian companies and individuals remain in place for ballistic missile research, terrorism, human rights violations and money laundering, even after six world powers signed a historic nuclear deal last year.