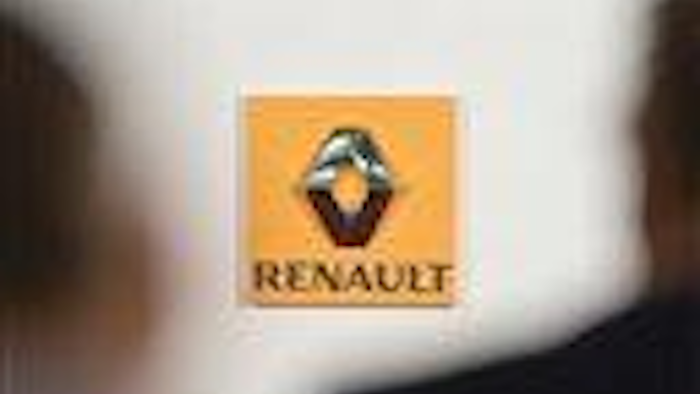 PARIS (AP) — Shares in Renault dived after anti-fraud units conducted searches at the carmakers' facilities prompted by the Volkswagen emissions scandal. They then recovered slightly after the French company said tests so far have not found unauthorized emissions-cheating software.
French media reports said the CGT Renault union released a tract Thursday describing raids on multiple sites focusing on engine monitoring. Soon afterward, the Renault share price sank 22 percent.
An official with the French Finance Ministry's anti-fraud unit said it had conducted raids on Renault last week but would not elaborate on why. The official was not authorized to be publicly named.
Renault issued a statement saying the raids were linked to random tests of 100 cars that French authorities are carrying out to see if they are equipped with software of the kind found in Volkswagen cars last year. In Volkswagen's case, the software helped the cars cheat on diesel emissions tests in the U.S.
Renault said no such devices have been found on the four Renault vehicles checked so far, calling that "good news" for the company as it tries to further reduce emissions from its vehicles.
Shares rallied to 74.83 euros in early afternoon trading, down 13.7 percent.
Philippe Velu of the CFDT union at Renault said unions weren't informed about the raids, or emissions tests.
Peugeot shares also tumbled, amid apparent suspicions that they were being targeted, too. PSA Peugeot-Citroen issued a statement saying that it had not been raided by anti-fraud authorities and that the French government tests on Peugeot-Citroen cars have found no anomalies.