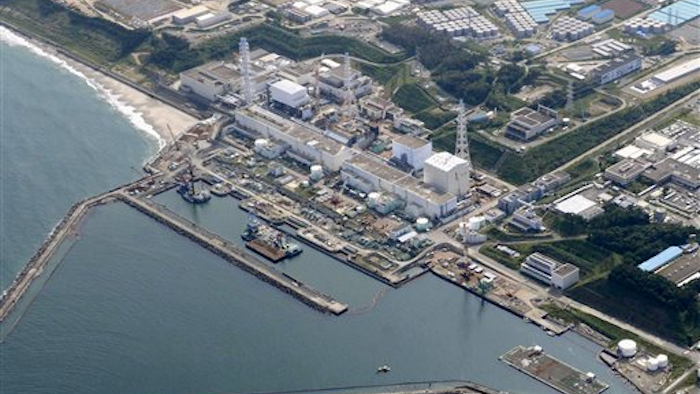 TOKYO (Kyodo) -- The operator of the crippled Fukushima Daiichi nuclear power plant began construction on Monday of a huge underground ice wall around four reactor buildings, a key measure to tackle the toxic water buildup at the complex.
Under the government-funded project, 1,550 pipes will be inserted deep into the ground to circulate coolant and freeze the nearby soil. The measure is aimed at preventing groundwater from seeping into the buildings and mixing with heavily contaminated water.
Tokyo Electric Power Co. plans to finish constructing the 1.5 kilometer ice wall and start operating it by the end of March 2015. It will then take around a few months to fully complete the process of freezing the soil, a TEPCO official said.
Late last month, nuclear regulators gave the green light to TEPCO to implement the unprecedented project after the utility was able to convince them that it will not trigger significant sinking of the ground supporting the buildings.
On Monday afternoon, workers at the plant started digging a hole to place one of the pipes near the No. 1 reactor building. But the company said it still needs the Nuclear Regulation Authority's permission for work that could undermine the plant's safety.
The buildup of radioactive water at the complex is a major problem facing workers at the plant, where toxic water is increasing by around 400 tons per day due to the inflow of groundwater into the Nos. 1 to 4 reactor buildings.
In an another effort to deal with the toxic water problem, TEPCO said Monday it had dumped into the Pacific Ocean 833 tons of groundwater that is pumped out through wells before it can flow into the reactor buildings, the third such release, bringing the total volume of water released under a so-called groundwater bypass system to 2,035 tons.