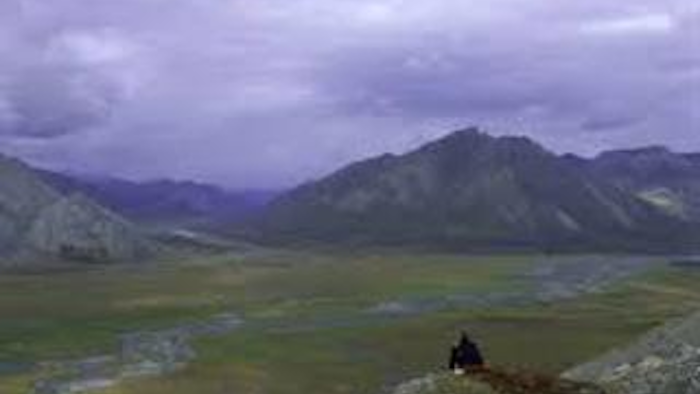 The Obama administration has proposed designating a majority of the sprawling Arctic National Wildlife Refuge in Alaska as wilderness, which would restrict exploration for oil in the area.

Republicans in Congress, however, have already signaled their fierce opposition to the proposal, the latest episode in a decades-long fight over ANWR.

In a video announcing the proposal, President Obama said the plan to preserve 12 million of the refuge's 19 million acres would "make sure that this amazing wonder is preserved for future generations."

The plan would largely set aside inland highlands and the mountains of the Brooks Range, but also would include more than 1.5 million acres of coastal plains, which are thought to contain substantial oil and gas reserves.

John Podesta and Mike Boots, two advisers to the president, wrote that though the administration believes oil and natural gas resources can be developed safely, "accidents and spills can still happen" and that the refuge, which "sustains the most diverse array of wildlife in the entire Arctic," is "too precious to put at risk."

As expected, however, the plan appears to be a non-starter in the Republican-controlled Congress, with Alaska Sen. Lisa Murkowski, the energy committee new chairwoman, calling it a "stunning attack on our sovereignty."

"It's clear this administration does not care about us, and sees us as nothing but a territory," Murkowski said. "The promises made to us at statehood, and since then, mean absolutely nothing to them."

Longtime Alaska Rep. Don Young, meanwhile, added the proposal "is akin to spitting in our faces and telling us it's raining outside."


Although partisan battles over ANWR are nothing new, the fight over oil production comes at a sensitive time for Alaska. The state's operating budget is funded almost entirely through taxes on oil companies, and the plummeting prices of crude oil over the past year have wreaked havoc on spending plans.

Gov. Bill Walker, a Republican who was elected last year as an independent, said last week that "deep cuts" are on the horizon, and called the announcement by the Obama administration "a major setback." He said he would consider options to accelerate oil production on state-owned lands.

"This is not a shot across the bow," Walker said. "It's a little more serious than that."

Industry officials, meanwhile, also panned the proposal, with Erik Milito of the American Petroleum Institute arguing "the U.S. should be leading the way in the development of these resources."