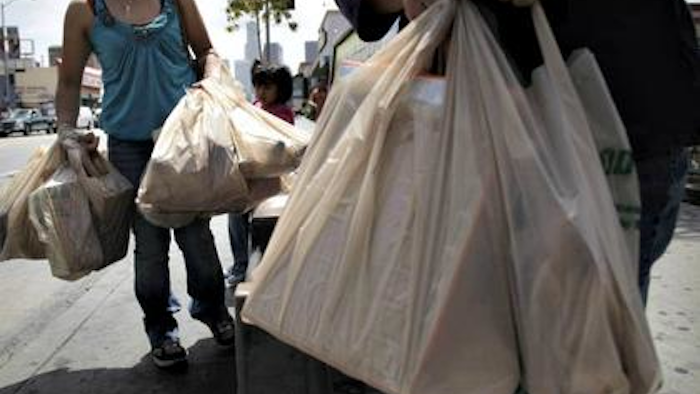 Arizona no longer allows its local governments to enact taxes or bans on plastic bags after Gov. Doug Ducey signed off on legislation this week.

Senate Bill 1241 prohibits municipalities and counties from prohibitions on "auxiliary containers" — including disposable containers and plastic grocery bags — and prevents surcharges on those containers. Neighboring California requires merchants to charge customers $0.05 for new plastic bags.

Proponents of the new law, including grocery stores and restaurants, said the measure would protect them against cost increases stemming from additional regulation.

The southern city of Bisbee enacted the lone plastic bag ban in the state, but reports indicated Tempe and Flagstaff considered similar measures.

Critics argued bag bans should be left to local lawmakers, particularly since local governments regulate landfills. Environmental advocates also said the law would increase waste and greenhouse gas emissions.
The bill also bans local governments from requiring businesses to disclose their energy consumption, a response to efforts by officials in Phoenix.