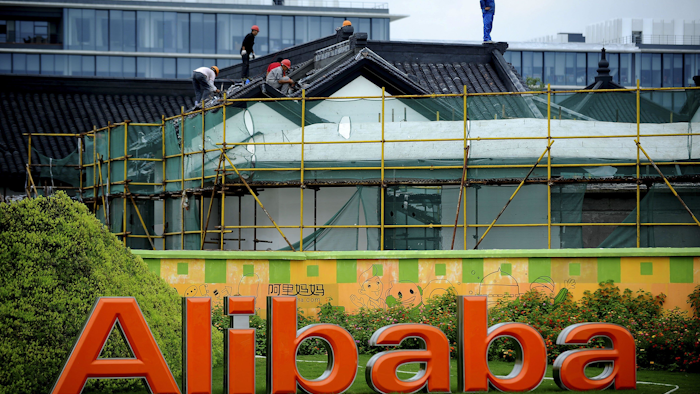 Just six months after Alibaba set a record for an initial public offering in the U.S., reports indicate the e-commerce giant and other top Chinese dot-coms watched their stock prices slide this year.
According to Bloomberg, seven of the 14 Chinese tech firms that made their U.S. debuts in 2014 currently have stock prices below their initial offerings.
The problems stem, in part, from a sluggish overall economy in China. But analysts said disappointing earnings particularly hurt Chinese tech firms with investors.
Matchmaking app Momo saw lower earnings following an increase in its marketing expenses, while social networking site Weibo suffered amid concerns about competition from rival sites. Each company's stock lost more than 20 percent of its debut value late last year.
Even Alibaba, whose $25 billion IPO set a record in September, saw its stock decline nearly 30 percent from its November record. The company is one of the seven Chinese dot-coms to remain trading above its initial price.
Michael Wang, a strategist at London's Amiya Capital LLP, told Bloomberg the market is "nervous" and that "(w)hether investors come back is questionable."