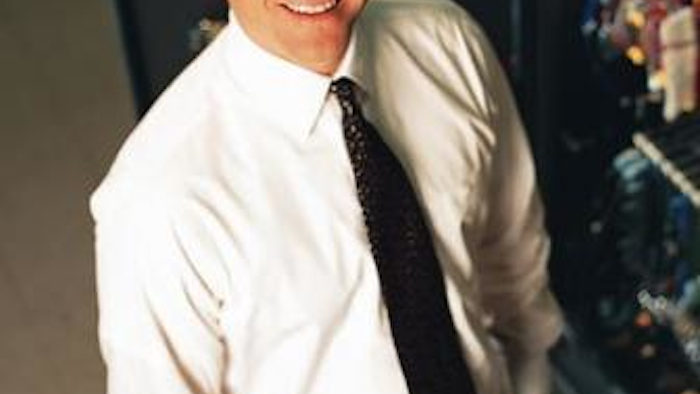 The January 2, 2015 announcement of President Obama's free community college proposal reignited debates over the value of affordable education and the demand for more skilled workers in the manufacturing fields.
Advanced Technology Systems (ATS) thinks it has found a solution to the skills gap that is alternative to community college. By engaging with other companies to implement on-demand manufacturing training, ATS teaches factory workers the technical skills they need to succeed in more high-paying industrial positions.
ATS President Jeff Owens offered insight into how SkillPoint™ Training creates a more expert workforce.
Bridget Bergin: Could you describe the collaborative nature ATS SkillPoint™ Training?
Jeff Owens: As a professional maintenance company, ATS provides essential advanced training in the skills our maintenance technicians need to advance their careers. By working alongside our customers, we can provide training that is specific to the manufacturing assets they need to make their factories run better.
BB: How does this solution work as an alternative to community college?
JO: Although community colleges offer training in skills essential to fuel American manufacturing, SkillPoint™ offers advanced training in skills ranging from basic electrical to advanced CNC and PLC. Our training developed from an assessment of an individual employees' skills and taught accordingly. This kind of one-on-one training provides impressive results tailored to the needs of each employee.
BB: Why are we seeing such a demand for skilled workers in the manufacturing industry? Are people less trained than they used to be, or are the jobs changing?
JO: There are many reason why we are seeing an increased demand for skilled workers. The retirement of the baby boom generation at the rate of 10,000 a day, according to the Washington Post, creates an insurmountable gulf that is becoming increasing difficult to fill.
The complexity and sophistication of today's manufacturing assets causes another kind of shortage, which I refer to as the shortage of the "ultimate skilled worker." A shortage in what I refer to the Ultimate Skilled Worker. We develop the ultimate skilled worker through our intensive in-house training, which hones technical skills along with problem solving, communication and leadership skills.
The skills gap is also widening due to the elimination of many of the company-sponsored apprenticeship programs that were very common 30 years ago. This drop, along with the decline of industrial art classes in high schools, set the stage for fewer students coming to manufacturing through vocational training.
BB: How does ATS develop a training program, and what does enrollment look like for the training?
JO: Students are assessed at their current skill level. After the initial assessment, courses are prescribed to provide a meaningful curriculum to develop proficiency in those skills. We enroll hundreds of our employees in our training programs not only to increase their skill level but also to provide them with a career path, which in turn increases employee retention.
We also actively market our SkillPoint™ training to companies seeking to increase the proficiency of their own in-house maintenance staff. Since the training can be delivered on-site at a customer location, the process eliminates travel and keeps employees close to the assets they maintain.
BB: What are your predictions for American manufacturing in 2015?
JO: American manufacturing will reinstitute the apprentice programs and training that were largely abandoned 30 years ago. I believe that community colleges will also gain more attendance due to the general dissatisfaction and frustration of today's college graduates in search of a career in their chosen field. 
As the skills gap continues to gain attention, those looking for excellent paying jobs will seek out a career in manufacturing. The need for the ultimate skilled worker will also help reposition manufacturing jobs as an elite profession and not just a job.