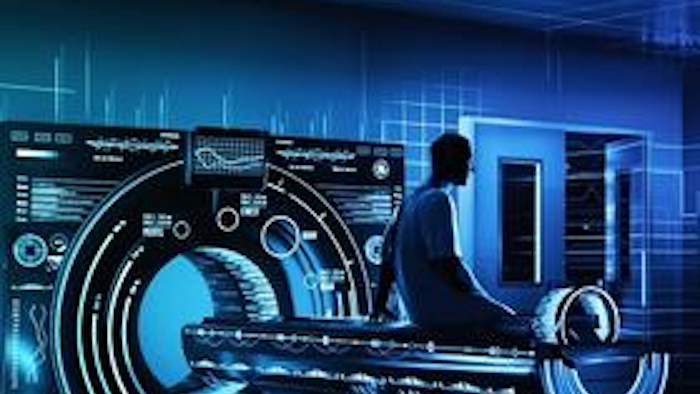 A century ago, Sigmund Freud developed the radical idea that there is a lot more going on inside our heads that we know. Today, many doctors (and patients) still stick by his groundbreaking theory. But it comes with a problem. As neuroscientist Eric Kandel notes in his book The Age of Insight, "psychoanalysis suffered from a serious weakness: it was not empirical and was therefore not amenable to experimental testing."
Until recently, much of modern medicine suffered from the same flaw. It was not until the early 1990s that "evidence-based medicine" took off. (See Google's Ngram Viewer.) "Controlled clinical trials and formalized, evidence-based recommendations as to how medicine should be practiced is a fairly recent phenomenon," says Deborah Kilpatrick, chief executive of the Silicon Valley startup Evidation Health.
Kilpatrick says that the same scientific rigor that the medical profession started applying to prescription drugs and devices now must expand to the booming digital realm including medical apps and remote monitoring devices. "We have a bias as a society that technology is good," Kilpatrick says. "But it is imperative that we prove and validate it."
Evidation Health grew out of a 2014 meeting between Amir Dan Rubin, president and CEO of Stanford Health Care, and his GE counterpart Jeff Immelt. "They saw that there was a gap between new product claims and the evidence backing them up," Kilpatrick says. "Proof of product value is actually much broader than just validating that something works. You need to demonstrate that the device can actually improve care in the real world and also be cost-efficient."
That's also the company's business plan. Evidation Health will help digital health companies systematically test their products in real-world health systems, and measure their impact on cost and clinical outcomes.
Evidation's commercial progress has been accelerated by its relationships with GE Ventures, GE's venture capital arm, and Stanford Health Care, an academic healthcare system with some 11,000 employees that operates a hospital, a trauma center, primary care centers and outpatient clinics throughout the Bay Area, as well as health plans. "Patients today face increasingly complex problems in managing their care," says Amir Dan Rubin, president and CEO of Stanford Health Care. "At Stanford Health Care, we are committed to delivering integrated solutions to those complex problems, and those solutions will increasingly be advanced through digital health."
Pravene Nath, Stanford Health Care's chief information officer, says that the healthcare provider will be "much more than a sounding board" but a real-life test bed for digital devices. "It hasn't been easy for companies both small and large to test the usefulness of their digital devices. Our goal is to solve that problem." 
The Journal of the American Medical Association recently cited a study that estimated the U.S. market for wearable monitoring devices alone will reach $50 billion by 2018. "The gap between recording information and changing behavior is substantial," JAMA wrote, "and while these devices are increasing in popularity, little evidence suggests that they are bridging that gap."
Kilpatrick says that in addition to startups, Evidation Health will work with established healthcare companies and health plans to develop and deploy digital health strategies. "Digital technologies are rapidly revolutionizing the entire healthcare ecosystem, allowing patients and physicians to interact anytime anywhere," Kilpatrick says. "None of these things are a problem. Rather, they present us with an incredible opportunity to improve patient care in altogether new ways."
For more stories like this, check out GE Reports.