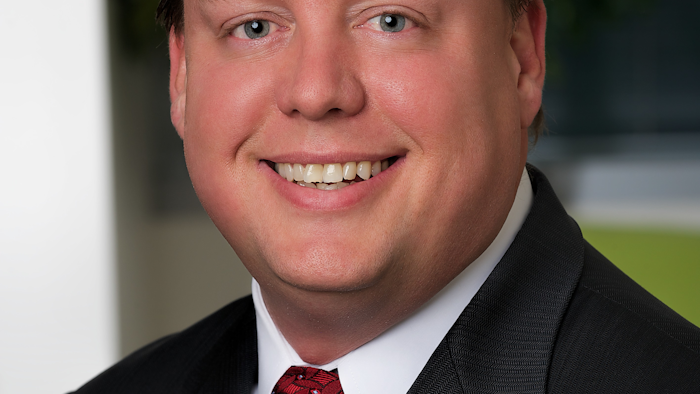 Despite progress in the adoption of sustainable supply chain practices intended to address environmental risk, the 2014-2015 CDP supply chain report suggests that suppliers in major economies could increase their resilience.
The report identified significant business opportunities that could help efforts to combat climate change.  As today's digital businesses reimagine and transform their supply chains to create digital supply networks, new visibility and capabilities might help companies make more progress with their climate-risk mitigation.
Progress to Date
To be sure, companies that see creation of sustainable practices as a business imperative have made quantifiable progress. Overall, the report found an increase in the number of companies assessing and reporting on their emissions.
The quantity and percentage of suppliers setting emissions targets that contribute to climate-risk management, according to CDP, showed a steady upward trend. Forty-eight percent of 3,396 suppliers to 66 multinational purchasers across 11 major economies set targets last year, up from 39 percent in 2012.
CDP data also revealed an increase in the number of suppliers achieving their emissions reduction target–40 percent in 2014, up from 34 percent in 2012. At the same time, they realized monetary savings as their emissions declined–jumping from 29 percent in 2012 to 33 percent in 2014. However, the results were the same everywhere.
Reviewing Progress Around the World
The CDP report reviewed how prepared participating suppliers were to mitigate environmental risk in their supply chains; they grouped the 11 major economies into four categories: well-equipped, sustainable, vulnerable and inactive.  
In doing so, Japan emerged as well-equipped in that suppliers claimed some of the highest levels of emissions reporting, target setting and climate-risk awareness and management.
However, supply chains in Brazil, China, India and the United States were identified as more vulnerable to climate risks than those in France, the UK, Spain and Germany.
The report concluded that suppliers in the U.S. hadn't taken steps consistent with the degree of risk to which they are exposed. For instance, the report noted that suppliers in the United States, "Show limited appetite for cooperation, raising concerns given the relatively high vulnerability of the country to climate-related disasters." CDP's report also noted that emissions disclosure rates in the United States remained low; barely half of U.S. suppliers established climate risk-management processes, and water risk-assessments lagged behind the global average.  
Still, suppliers in some markets advanced further than others in creating and maintaining sustainable supply chains. Christiana Figueres, executive secretary of the UN Framework Convention on Climate Change, noted in the foreword of the CDP report:
"The CDP supply chain program has, year in and year out, demonstrated the environmental and financial advantages of cooperation along supply chains. By encouraging their suppliers to manage and disclose climate issues, multinational companies have helped them reduce risk and spot opportunities."
As manufacturers look to increase the sustainability of their supply chains, newly emerging digital-supply networks might help them further this business objective by creating a range of competitive advantages. These include bolstering the brand, reducing operational costs and fulfilling customers' requirements for sustainable operations. 
Looking to Digital-Supply Networks to Help Boost Sustainable Supply Chain Results
For manufacturers seeking to drive sustainability into their operations, newly emerging digital-supply networks might be the vehicle to further these objectives.
As manufacturers build digital-supply networks, we encourage them to begin by reimagining what might be possible and what outcomes they want. Digital technologies open new vistas of opportunity for supply-chain operations including making improvements in the sustainability of a manufacturer's supply chain. 
These new networks, which will ultimately render the supply chains now obsolete, will offer new advantages and capabilities to businesses. To support today's digital businesses, supply chains need to become more dynamic. As this occurs and digital-supply networks replace linear supply chains, there are four advantages that the new digital networks can deliver that could contribute to sustainability.
New digital-supply networks, as a result of their connectivity, deliver visibility and traceability, and facilitate the exchange of information and collaboration between those who are part of the supply network. This can empower connected suppliers to exchange information and create awareness about sustainability practices, share knowledge and team-up to develop new solutions to help mitigate climate risk.  
Because these automated networks are intelligent, they can help manufacturers identify carbon hotspots and water-related business risks in their value chains. The networks use analytics, cognitive equipment and smart apps to convert data into useful information that supports decision making and contributes to innovation.
Digital-supply networks are scalable. They operate at speed that allows supply chain managers to plug and play access to talent and infrastructure. Additionally, as processes in these networks become easier to optimize and duplicate, errors become easier to see; this is likely to lead to improved sustainability performance improvements in supply chains. 
We see technology contributing to greater flexibility in operating models. Going forward, digital-supply networks might increasingly give manufacturers the ability to align their operating models to their sustainability agenda. For example, cost-focused manufacturers might align their operating models to help them address resource and energy efficiency-related challenges. 
As manufacturers seek to make their operations more flexible and sustainable, digital-supply networks play a critical role as they take their supply chains to the next level. To get there, create a vision of what could be with digital, and count sustainability among the outcomes you seek as you design your new network.   
About the Author: Gary Hanifan is a managing director for Accenture Strategy, Operations. He manages Operations services in North America and leads efforts related to the creation of sustainable supply chains globally.
ENTRIES OPEN: Establish your company as a technology leader. For 50 years, the R&D 100 Awards, widely recognized as the "Oscars of Invention," have showcased products of technological significance. Learn more.