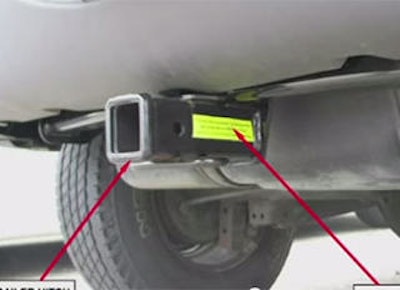 After Chrysler initially refused to recall vehicles over a gas tank issue, there are now safety concerns about the solution and the speed at which it is moving on the fix.
When the problem was discovered that certain Chrysler vehicles were prone to exploding gas tanks because of how the tank hangs below the rear bumper. Deaths from the issue rivals that of GM's faulty ignition switch recall, with government figures putting the toll from Jeep fires at more than 50 people.
The automaker's solution to this problem is to mount a tow hitch to the back of the vehicles. Although the NHTSA tested the fix and found that it increased safety, experts question whether this fix goes far enough.
Watch as Jeff Pegues reports on why safety experts say it's not an adequate solution:
WHAT DO YOU THINK?
Do you think Chrysler took the right approach to address the problem? Should Chrysler be doing more to insure safety? Would you still be worried about safety if you drove one of the fixed vehicles? Tell us what you think by leaving your comments below.