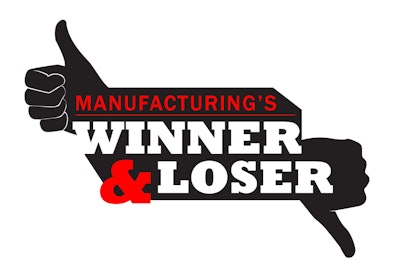 This week features a winner who is experiencing prolonged success, while the loser has settled on a fine that could go down in state history.
Winner
This week, Ford announced that it will be shortening the traditional summer downtime — for the third year in row — due to growing demand.
According the Associated Press, Ford also experienced the strongest sales in nine years this April — rising 5 percent. One car notably contributing to such strong sales is the remodeled Ford Edge SUV. The Edge rose in demand 78 percent from the previous year.
The Edge is also one of the cars that experience increased production this summer. Other models that will be effect this summer include F-150 pickups, the Escape and the Explorer. It is expected that by keeping the plants open longer this summer Ford will be able to produce an additional 40,000 vehicles.
Locations that will be remaining open longer due to increased demand include, Chicago, Dearborn Truck, Kansas City, Oakville and two plants in Louisville Kentucky.
Loser
On Monday of this week, Chevron Appalachia LLC agreed to pay a nearly $940,000 fine to the State Department of Environmental Protection as a result of a natural gas explosion and fire that killed a contractor.
John Poister, DEP spokesman said that their agency doesn't track fines, however, he did admit that this particular fine was one of the largest the Department of Environmental Protection had ever had.
Based on investigations done by DEP, it appears that an inexperienced worker at Chevron's facility in Dunkard Township had loosened a bolt without proper supervision, which most likely caused the well to leak and catch fire.
"Chevron deeply regrets this incident and acknowledges the extensive efforts of the Pennsylvania Department of Environmental Protection in its response and investigation," said Brenda Cosola, a spokeswoman for Moon Township-based Chevron Appalachia.
After the investigation, the DEP focused on Chevron's need to have better control and more supervision over their wells moving forward.
"We wanted to make sure that they had very good management in place at their well sites, that there was a line of authority that the company controlled as to how their various contractors and employees work and that they had guidelines on how things were done on all their well sites," explains Poister.