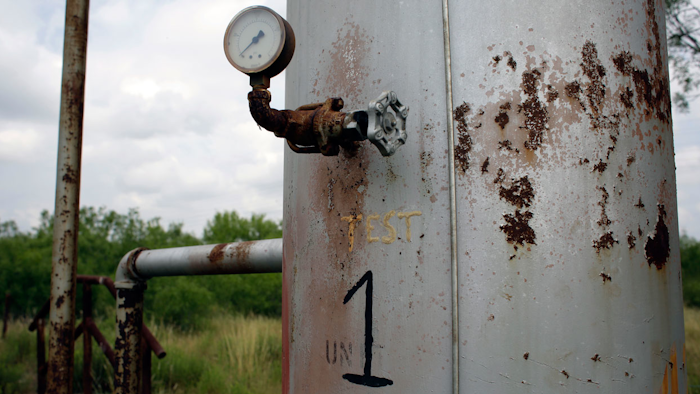 Included in IMPO's top five news stories: Indiana loses $108 million annually from Carrier's plant closure and a Nevada manufacturer is under investigation after a viral video shows workers allegedly dumping industrial waste.
Take a look at last week's top stories: 
Report: Indiana To Lose $108M Annually Due To Carrier Plant Closure: Carrier's decision to close an Indianapolis factory and move its production to Mexico will reportedly cost the Hoosier State's economy more than $100 million per year. The air conditioning company plans to shutter the facility and eliminate about 1,400 jobs over the next three years, which drew labor protests and heated political rhetoric ahead of the state's May presidential primary. The lost jobs equate to about $67 million in annual income, but an analysis by Indiana University's Kelley School of Business said that the impact across the state would be much higher.
Oil Bust Leaves States With Massive Well Cleanup: The worst oil bust since the 1980s is putting Texas and other oil producing states on the hook for thousands of newly abandoned drilling sites at a time when they have little money to plug wells and seal off environmental hazards. As U.S. rig counts plunge to historic lows, and with at least 60 oil producers declaring bankruptcy since 2014, energy-producing states are confronting both holes in their budgets and potentially leaking ones in the ground. In Texas alone, the roughly $165 million price tag of plugging nearly 10,000 abandoned wells is double the entire budget of the agency that regulates the industry.
NV Manufacturer Under Fire Over Dumping Of 'Sludge' In Viral Video: State authorities are investigating a Nevada manufacturer after a video of workers allegedly dumping industrial waste went viral last week. The video, posted to Reddit and YouTube and titled "Illegal dumping by nv company," shows three men emptying barrels of what they describe as "sludge" and "acid" through a chain-link fence in early March. One of the men in the video alleges that they were ordered to dump the barrels and that the practice had gone on for weeks, but those claims were not substantiated.
Obama Announces Ninth Manufacturing Hub To Develop Smart Sensors: The Obama administration last week announced a ninth advanced manufacturing hub aimed at developing smart sensors and digital process controls to improve production efficiency. The Smart Manufacturing Innovation Institute, headquartered in Los Angeles, will be led by the Smart Manufacturing Leadership Coalition in partnership with the U.S. Department of Energy. The coalition includes nearly 200 partners from industry, higher education and the nonprofit sector and features more than $140 million in public-private investment.
Tesla Offers $2.8B To Acquire SolarCity: Tesla Motors last week announced a $2.8 billion bid to acquire SolarCity as the electric vehicle maker seeks to expand its presence in renewable energy. The two companies, separated by a distance of some 17 miles in Silicon Valley, are already closely related. Tesla CEO Elon Musk is SolarCity's chairman and principal shareholder, while his cousin, Lyndon Rive, serves as CEO. The merger, Tesla said, would create "the world's only vertically integrated energy company offering end-to-end clean energy products."