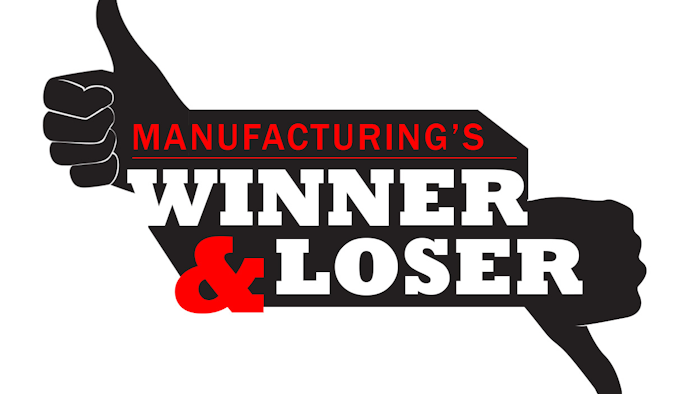 This week's winner received the top rating in the insurance industry's new front crash tests; this week's loser is under investigation after the plant's third worker death in eight months. 
Winner
The 2016 Ford F-150 was the ony full-size pickup truck to score the top rating in the new front crash tests, according to results released by the Insurance Institute for Highway Safety.
This year's results were an improvement from last year, because the 2015 F-150 SuperCab got lower safety ratings because it was lacking some structural elements found in the F-150 SuperCrew. Ford added reinforcements to the 2016 model which boosted it to the highest safety rating of "good."
Rival pickups from Chevrolet, GMC, Ram and Toyota reportedly did not perform as well. The results vindicated Ford, which was the first automaker to move from steel to aluminum in the body of its pickups.
Loser
The Goodyear tire plant in Danville, Virginia temporarily closed this week following its third death in eight months. 
OSHA is currently investigating the incident following the most recent fatality, 18-year-old Greg Cooper. The plant reopened today following OSHA's preliminary investigation. The full investigation could take up to six months to complete. 
Although it's good the company is cooperating fully with OSHA, the fatalities all so close in proximity don't show good signs for the plant. Furthermore, closing the plant is good for ensuring the investigation is promptly addressed, but is undoubtedly costly.