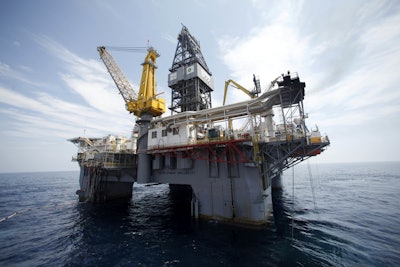 The Obama administration on Thursday announced new regulations for offshore drilling in an effort to prevent future well blowouts and oil spills.

The requirements were first proposed last year in response to the 2010 disaster at BP's Deepwater Horizon rig. Eleven workers were killed in the explosion and millions of gallons of oil subsequently poured into the Gulf of Mexico.

Interior Department officials said the regulations are designed to address every component of well management, including design specifications, operating procedures, equipment testing and blowout prevention.

Companies and well operators will also be subject to requirements aimed at "cultivating a greater culture of safety that minimizes risk" for workers and the environment. The agency added that the rules already complement the oil and gas industry's "best practices, standards and equipment specifications."
"The well control rule is a vital part of our extensive reform agenda to strengthen, update and modernize our offshore energy program using lessons learned from Deepwater Horizon," Interior Secretary Sally Jewell said in a statement.

The American Petroleum Institute said that it was reviewing the proposal, but reports indicated that energy companies lobbied against its provisions. Exxon Mobil estimated that the mandates would cost $25 billion over 10 years and hamper exploration for new offshore oil reserves.

"What the Obama Administration's ongoing anti-energy and anti-jobs crusade fails to acknowledge is that Louisiana's energy industry supports families, small businesses and our ongoing coastal restoration efforts," added Sen. David Vitter, R-La.

Environmental advocates, meanwhile, were also reportedly skeptical of the requirements.

Jacqueline Savitz of advocacy group Oceana characterized the rules as "a significant improvement" but "absolutely not sufficient to protect our oceans."