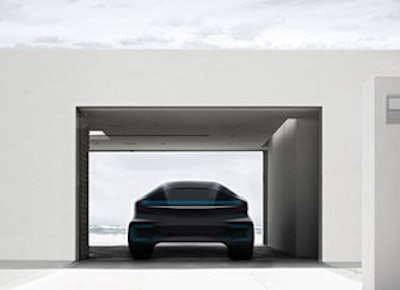 IMPO's top five stories last week included Clinton's proposal to boost manufacturing jobs, an electric automaker's plans in Nevada and GM's fire hazard recall repairs.
Take a look at last week's biggest stories:
Electrolux's U.S. Plans Halted After GE Deal Falls Through: Swedish appliance giant Electrolux saw its plans to expand in the U.S. evaporate last Monday following the termination its planned purchase of GE's appliance business. Electrolux expected to buy the appliance division for $3.3 billion under a deal announced in September 2014. But the proposal drew a lawsuit this summer from the U.S. Justice Department, which argued that further consolidation in appliance market — already led by Whirpool, Electrolux and GE — could increase prices. The Swedish company said in a statement potential resolutions to those concerns were rejected by the DOJ. Officials added that they were "disappointed" and noted that GE cancelled the transaction while court proceedings were still pending.
Coffee Machine Maker Keurig To Be Sold For Almost $14B: Keurig, the maker of single-cup coffee machine maker, said last Monday that it has agreed to be sold to private equity firm JAB Holding Co. for almost $14 billion. Its shares rose more than 74 percent in premarket trading last Monday. Keurig has been dealing with slowing sales of its machines and K-cups, the coffee-filled pods that are used in the coffee makers. Its stock has suffered too, falling nearly 61 percent since the beginning of the year. In fact, the stock was the seventh-worst performing stock on the Standard & Poor's 500 index for the year. JAB Holding said it offered $92 for each share of Keurig, a 78 percent premium from the stock's closing price of $51.70 on Friday. Keurig's stock is down nearly 61 percent since the beginning of the year.
Clinton Releases Proposal To Boost Manufacturing Jobs: Hillary Clinton announced the latest piece of her jobs agenda Tuesday, outlining a plan to boost American manufacturing jobs by offering tax incentives to spur investment in communities that are losing jobs from factory closures and layoffs. "This is not a new fight for me," Clinton said during a town hall in New Hampshire. "When we support American manufacturing we support not only American jobs today but innovation for the future." The campaign didn't release a total cost for the plan, but Clinton said she will pay for her jobs agenda by imposing higher taxes on the wealthy, closing loopholes and eliminating some deductions.
Nevada Wins Another Electric Car Manufacturing Bid: A Chinese-backed electric car company with visions of revolutionizing transportation announced plansWednesday to build a $1 billion plant near Las Vegas. Interestingly, Nevada is also home to Tesla's much-publicized Reno-based Gigafactory. Faraday Future plans to begin manufacturing the car in 2017 and has promised Nevada the investment there will produce 4,500 jobs. Faraday is showing a prototype at the Consumer Electronics Show in Las Vegas next month. According to The Wall Street Journal, Faraday has recruited people from BMW AG and General Motors Co. as well as Tesla. It is promising a car with a longer electric range than Tesla's.
GM: Drivers Of Recalled Cars Should Park Outside While Awaiting Repairs: General Motors is advising owners of about 1.4 million older cars to park outside while the company works to address a potential fire hazard. The Associated Press reports that GM recently notified dealerships that the automaker would replace the front valve-cover and gasket under the terms of recalls announced earlier in the year. The company initially recalled vehicles in 2008 and 2009 following the discovery that hard braking could cause oil to seep through gaskets and start fires if it dripped onto the exhaust manifold. Those repairs, however, left a small flame that was intended to burn itself out. Reports indicated that since the earlier recalls, 1,345 fires were reported, resulting in 17 structure fires and 19 minor injuries. Owners will receive a letter about the repairs next week, but parts needed to replace the affected components are not yet ready.