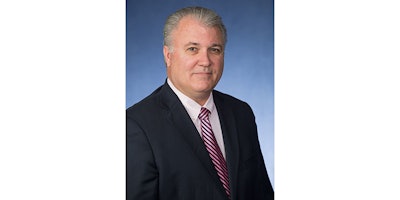 With a new year comes a fresh start, and for some business owners that may mean a budget reboot. Perhaps your resolution for 2017 is to cut costs at your facility — but where?
There are a lot of areas to consider, but one of the best ways to eliminate unnecessary costs is to optimize your processes.
Manual vs. Automated
What aspects of your facility involve manual intervention? What processes are completely automated?
Keep in mind, automating doesn't always equal improving. Just because a process can be automated, doesn't necessarily mean it should be automated. In fact, you may find that certain manual processes can be bettered without automation. For instance, an additional work shift may solve an efficiency problem more effectively than new equipment, and in some cases, it may even be more cost-effective.
Of course, determining what processes should be automated varies from plant to plant and depends on your ROI goals. Analyzing the extent of automation in your facility is a great place to start when looking for opportunities to improve efficiency.
Free Up Traffic Patterns
No one likes sitting in rush hour traffic on the way to work. Meanwhile, congestion may be tying up your facility and your output — and that's even worse!
Determine where these backups are occurring and whether they're in the form of people, equipment or product. Some traffic inefficiencies can be attributed to habit, such as "shortcuts" to different parts of your facility. Others may have evolved over time, such as forklift paths that no longer make sense for your current configuration.
Find the Sweet Spot Between ROI and Shelf Life
Can you facilitate a longer shelf life for your products by optimizing packaging? Obviously, the longer a product can sit on a shelf, the larger your ROI, but this can be a delicate balance to strike. This direct relationship relies, to some extent, on your packaging. Different packaging materials have various effects on the food they contain.
For example, a bag with holes will have faster degradation with exposure to the atmosphere. One way to keep bagged food fresh is with scaff flushing, or filling a bag with gas like CO2.
Think outside of the box. Or the bag.
Analyze Changeover Capabilities
It seems that now more than ever, consumer preferences change frequently. They crave more variety, and for your processing, that translates to quick changeovers.
Of course, flexibility costs money, so the key is being flexible enough without spending too much capital. Determine what processes are mandatory to your plant's operations and to keeping it profitable, then weigh your flexibility capacity against your operations. Assessing these factors and other data can help optimize process schedules to allow for greater flexibility in changeovers.
Look at the Big Picture of Your Processing
As a plant owner, it's easy to get caught up in the details. When trying to optimize your processes in the past, you may have been focusing on one little piece, such as a changeover. But you can identify the best areas of opportunity and optimization if you start by looking at your entire process portfolio.
A facility assessment allows you to take a step back and evaluate the processes that make up your plant's hectic day-to-day — as a whole — and then dive into the details. By looking at the big picture and then narrowing in, a third-party assessment team can catch all opportunities for improved efficiency.
About Stellar
Stellar is a fully integrated firm focused on planning, design, pre-construction, construction, refrigeration, mechanical & utility, building envelope, and total operations & maintenance services worldwide. Visit the company's blog at www.stellarfoodforthought.net or learn about its projects at stellar.net.