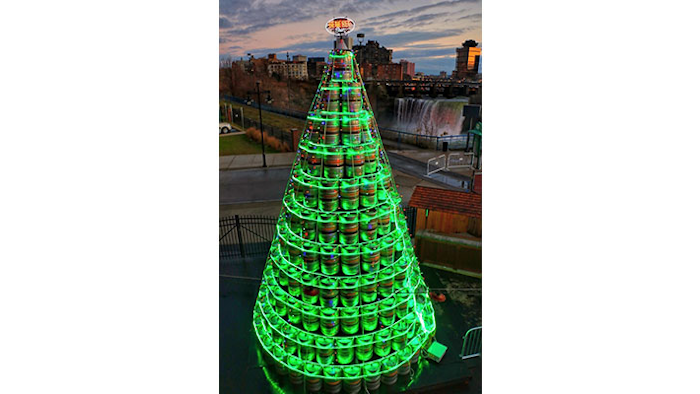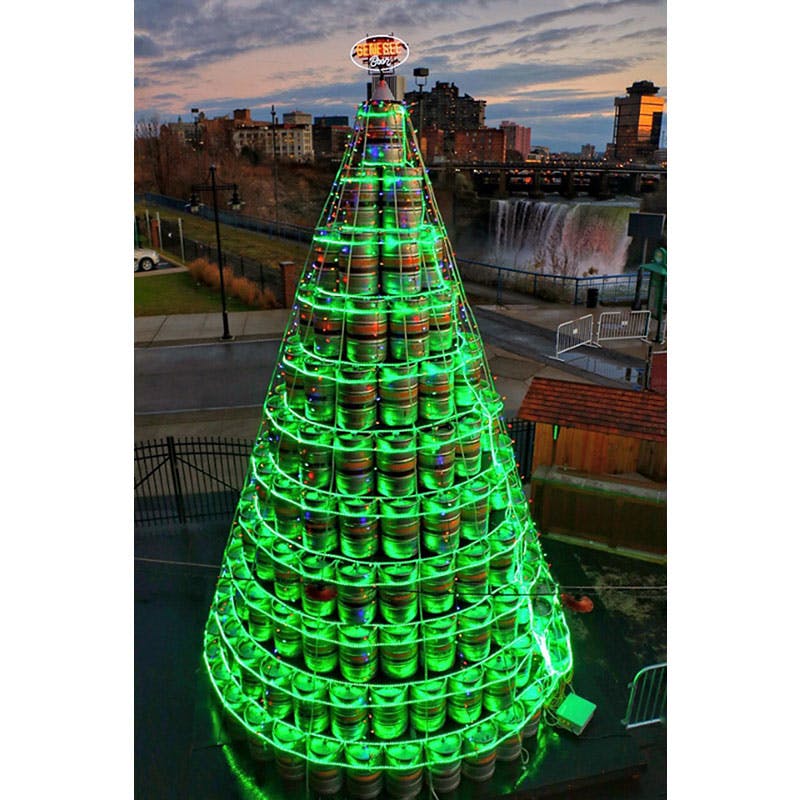 We're now well into December, and the holiday lights and decorations are out in full force. But not until now have I seen a Christmas tree quite like this one.
The Genesee Brewery has unveiled a two-story Christmas tree built from 428 empty beer kegs outside its Genesee Brew House in Rochester, N.Y. According to a news release issued Tuesday, the tree — which is 26 feet tall — took five employees two days to construct. It is adorned with green LED lights and features a neon Genesee beer sign on the top.
"The Beer Keg Christmas Tree has already become a fun, holiday tradition," Mike Gaesser, director of packaging innovation for Genesee, said in the news release. "I've worked here 38 years and, at the brewery, we're all like family. I can't think of a better way to celebrate the holidays than to build a Keg Tree from our family to yours."