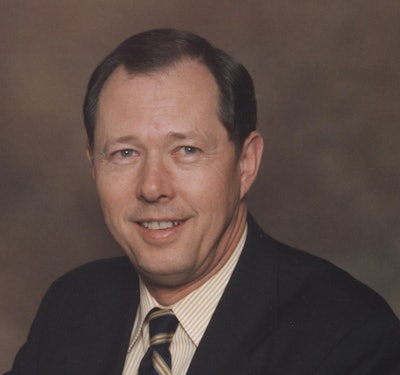 For every organization in the oil and gas or processing industries, there exists a major challenge in managing changes of physical operations. On a technical level, there are formal
processes in place to regulate what's known as management of change (MoC). The Occupational Health and Safety Administration (OSHA), a department of the US Federal Government, has mandated a code called 29 CFR 1910.119, which is designated to be a guideline for process safety management of highly hazardous chemicals. This regulation sets forth requirements to prevent or minimize the exposure and subsequent consequences of catastrophic releases of toxic, reactive, flammable, or explosive chemicals. An incident of this variety may result in toxic, fire or explosion hazards and poises a great risk to workers, the environment and the general public.

Process safety management (PSM) is the proactive identification, evaluation and mitigation or prevention of chemical releases that could occur as a result of failures in process, procedures or equipment. By implementing a sound MoC strategy, organizations within the oil and gas or processing industries are better equipped to safely implement physical changes to operations, procedures or equipment. These measures not only ensure a safe and effective start up but also safeguard against cost expenditures or downtime that can occur as the result of an accident. When considering MoC, it is important to keep in mind that a "change" does not have to occur to a piece of hardware to qualify. A change to software, procedures, and process parameters are great examples of non-hardware changes that often must be rigorously controlled to avoid any such incidents.
Physical changes can also vary widely, in both scope and scale, and typically involve almost every group within an organization. This process is a highly complex one and the various groups that are involved must carefully review, document and approve any such changes in addition to their normal work assignments. Managing these tasks and their subsequent review/approval cycles can be daunting due to their volume and complexity as well as the sheer number of people involved.
In selecting a system to help manage MoC, companies should look to advanced enterprise asset management (EAM) systems for guidance. Here are some key things to look for when evaluating the capabilities needed to effectively deal with MoC:
Workflow with escalation is critical
Since multiple groups are involved in MoC, workflow is critical to keeping the process flowing and the system should easily handle multiple concurrent tasks.The system should provide escalation capabilities to alert management when tasks are delayed or not completed on time. Also, since many groups are involved, they should not have to log into disparate systems to complete their tasks. MoC workflow can be very complex with many groups working simultaneously and when tasks are not finished on time it can impact other group's work.

The system must provide approval capability and capture the history of each step in the process including comments, decisions and feedback.

Some changes will require budget approval and may involve capital expenditures.Therefore, the system should have the capability to integrate with other systems in the company such as an enterprise resource planning (ERP) solution or budget and procurement systems.

Multiple MoC processes can be in progress at any one time. The system should provide a clear visual representation of the progress of a particular MoC workflow including the current status of each task with escalations highlighted.
If you are considering a pure workflow tool, it must integrate seamlessly with all the other systems involved.
Figure 1 shows an example of a workflow definition
Collaboration improves quality and speeds the process
The system should provide means to directly collaborate between individuals and groups. The system should provide posting and discussion features as well as the ability to follow a particular subject or post.For example, an engineer should be able to "follow" a work order and be alerted upon changes in status as well as upon completion.
Figure 2 shows an example of a collaboration capability.
Document access and control is imperative
Engineering documents are vital to documenting physical changes and provide the basis for implementing changes. The system should allow documents including drawings, specifications and other images (yes, videos too) to be attached to workflow tasks and shared within the process.Revisions to engineering documents are usually controlled within engineering systems but other groups require access to review proposed changes.Workflow in this area provides an additional assurance that while a change is in review only users involved with the changes have access to the documents under consideration.
Audit trails are important
The system should provide the ability to report which user made certain changes, when this occurred, and the end result. It should provide the capability to clearly show the history of each step, change and result throughout the entire MoC process.
Integration with maintenance and projects
A critical part of MoC is the actual physical implementation of the change.This is where work orders and projects come into play.Only after all approvals have been given can the work be released for execution.Some changes can be made with normal maintenance operations whereas more complex changes will require a formal project and the EAM system should be able to handle complex projects as well.

Part of integration with maintenance is the ability to connect drawings and specifications to the work orders.Work orders should be tracked as tasks within the MoC workflow to ensure proper control and sequencing as well as providing audit capabilities.

Once the physical changes have been made the MoC process is still not finished, as training, pre-start up tasks and various inspections have to be completed and additional sign-offs are required before the operation can be put back into production.The EAM system should update the MoC tasks in the workflow to indicate completion so that subsequent workflow tasks can proceed with the appropriate follow on tasks and sign-offs.
Analytics are important
The system should be capable of reporting MoC process times, identify bottlenecks and provide metrics for management and track process improvements.The metrics should be user-defined to allow companies to track and measure what is unique to them.