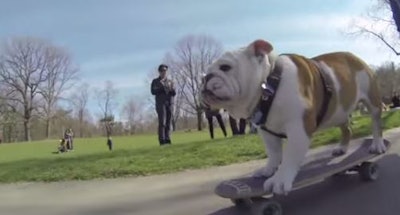 Another week, another round of first-rate stories from around the Internet.
For this edition, I've got all things tech on the brain, including a profile of Apple's design mastermind, an essay on why respecting your fellow manufacturer matters and my favorite gadget from SXSW.
"The Shape of Things to Come" from The New Yorker
First, I want to share an incredible profile on Sir Jonathan Ive, Apple's 47-year old senior vice president of design — quite literally, one of the two most powerful people in the company structure. In a style true to The New Yorker, the details regarding Ive's two-decade plus tenure at Apple describe everything from his shy, fidgety reserve and British accent to the fact that Ive began his career as an industrial designer.
Laurene Powell Jobs (Steve Jobs' widow) says of Ive, "Jony's an artist with an artist's temperament, and he'd be the first to tell you artists aren't supposed to be responsible for this kind of thing."
"That kind of thing" being a multi-billion dollar company, and the responsibility of knowing that 100,000 Apple employees depend on him.
If you want a look into the mind of Apple's most valuable asset, give this piece a read.
"Farmland Without Farmers" from The Atlantic
Penned by renowned poet and essayist Wendell Berry, this insightful piece analyzes the state of American farmland vis-à-vis the age of industrial agriculture. His inimitable perspective intrigued me to view the technological focus of industrial agriculture in a new light, one with which I wasn't prepared to agree. Yet, Berry's trademark passion for the notion of neighborly love and work within the manufacturing industries is noteworthy and worth a read.
Berry writes, "If we are to continue, in our only world, with any hope of thriving in it, we will have to expect neighborly behavior of sciences, of industries, and of governments, just as we expect it of our citizens in their neighborhoods."
"SXSW Start-up Snapshot: A Fitbit For Your Dog" from The Washington Post
Only at SXSW could a wearable for your pet cause such a stir. This non-narrative piece gives all the must-know information about this potentially emerging trend within the wearables industry.
As the founder of this bit of tech explains, "FitBark is a new way to understand your dog's health, explain changes in behavior, make better decisions with your vet, and share memorable moments with friends and family."
After all, if the tech is helpful for humans, why not pass it along to our canine counterparts, right?
What Internet reads have caught your eye? Comment or tweet me @MNetAbbey.