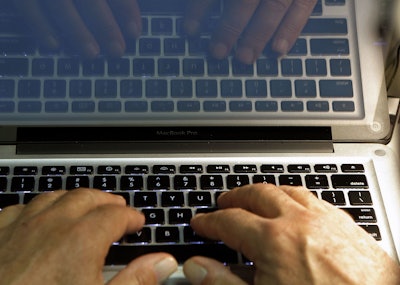 If you combine m-commerce and e-commerce into one of those celebrity mash-up names, you would likely end up with the aptly monikered me-commerce. These two offshoots of shopping and commerce have given customers greater control of how and when they buy, creating the 'me' era. Manufacturers, retailers, and shippers must now focus on how they are going to satisfy the individualized populous of 'me' rather than the general target customer. Consider that mobile-connected devices are projected to exceed worldwide population in the next five years and B2C worldwide e-commerce sales are expected to reach nearly $1.8 trillion next year. With this astronomical growth, only those organizations that can meet customers' demands and scheduling expectations will survive.
The convenience of mobile and online shopping options has driven consumers to leverage virtual and physical stores to find and purchase products. This creates opportunities for retailers to increase sales by promoting both web-based and in-person shopping through location-based notifications, in-app advertisements, web exclusives or email campaigns. Introducing desirable promotions will become a larger portion of motivating consumer purchasing, a task that is expected by consumers who want the products they want, when they want them, and through the deal they find most attractive. The market abounds with potential for growth and now is the time for manufacturers, retailers and shippers to determine how they are going to capitalize on all of this.
Retailers, for instance, are creating strategies that seamlessly integrate online and brick-and-mortar entities throughout the supply chain. This enables brick-and-mortar behemoths like Walmart to enhance offerings with online-only products and direct-to-store delivery, or traditional grocers to offer an Internet shopping experience such as Peapod or Grocery Gateway by Longo's. Alternately, Internet-based giants Google and Amazon are now offering same-day deliveries through Google Express and Amazon Fresh. Some companies are reevaluating their entire business strategies based on the opportunities available through the goods-to-person business model that mobile and online shopping presents, and moving toward drop-shipping or selling products exclusively through a third party, like Amazon, to take advantage of those opportunities.
To fully incorporate m-commerce and e-commerce growth, retailers are looking at the industrial landscape to determine how, when and where to build integrated, big-box centers for distribution and order fulfillment that are capable of answering consumer demand. However, these centers are much larger than traditional distribution centers and require not only more manpower, but also increased levels of automation and technology to ensure efficiency and productivity. All of this is blazing a new path through the supply chain by increasing automation and creating opportunities for local deliveries.
Manufacturers also should be positioned to respond to the increased production needs created by marketing incentives that evoke reactions from consumers and alter their shopping habits. This will require implementing scalable solutions to address varied increases in SKUs and product volume necessary to deliver orders as they occur. Combining traditional distribution and goods-to-person order fulfillment into a single location can streamline operations, but it also presents an entirely new set of challenges for order picking. Keeping up with the new customer demand structure requires manufacturers adopt fluid picking and delivery solutions throughout their distribution channels. The transition from picking large quantities of product to load onto a truck for delivery to a retail store to picking individual items can result in time-consuming and inefficient manual picking for individual goods-to-person orders, thus turning an enormous, voluminous practice into specialized, specific fulfillment for the 'me' customer.
Automated systems are programmed to identify and execute the most effective path to picking an order, eliminating the need for individuals to walk long aisles across the warehouse for various items. Figuring out how to do this best and in a timely fashion is necessary, and a lucrative asset to those who are able to accomplish it. An automated system for the goods-to-person market should be able to accommodate a large number of SKUs, whether handled in plastic crates, containers, trays, totes or bins. High efficiency and accuracy of the system are the keys to ensuring effective productivity levels and unmatched customer satisfaction. 
Achieving satisfactory delivery goals is facilitated by the automated systems' ability to acquire and deploy data throughout the picking and packing process. Using historical data such as the number of orders fulfilled or the amount of a specific SKU packed will help management make data-based decisions to improve productivity and predict volume spikes. One way to accommodate seasonal or promotion-induced spikes from mobile and online commerce is by employing big data to better predict sales cycles. Annual spikes, such as the end-of-year holiday season, could be anticipated based on analysis of previous years' orders and volume, in order to properly serve customers, whether end users, retailers or drop shippers. Looking at incoming orders in real time also helps to optimize efficiency by shuffling the orders to find the most effective picking routes. It will also simplify the warehouse and its ability to fulfill wholesale, half- and full pallet, tote or individual item orders.
As m-commerce and e-commerce continue to explode with new, more convenient ways for consumers to shop, automation will remain a vital component to any manufacturer's distribution success. To remain competitive, many businesses will have to consider new options, looking to alternative sales channels or drop shipping, brand extensions and new product lines. Streamlined operations will help to increase their bottom lines by meeting consumers' expectations for purchases. But with so many potential variables, it's difficult to implement an automation system that will accommodate an unknown future business strategy. That's why it's imperative to find a system that is flexible enough to scale with these business decisions, as well as seasonal spikes that increase the volume of orders, such as the month from Black Friday through the end of the calendar year.
Embracing advancements in picking technology will inevitably improve the efficiency, accuracy and productivity of any distribution and order fulfillment center. Thus, it will be easier for manufacturers and retailers alike to satisfy the new business model created by the 'me' consumers and their preference for the perfect item, at the ideal price and right now shopping demands.
Derek Rickard is the Distribution Systems Sales Manager for Cimcorp.
---
To read more manufacturing and technology news, sign up for our newsletter. You can also follow Manufacturing Business Technology on Twitter @MBTwebsite.