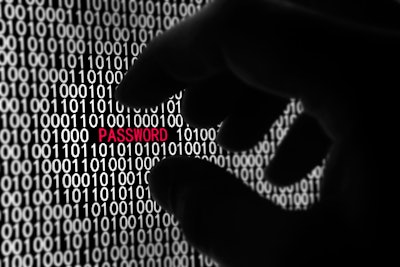 In late 2013, Target experienced a data breach of 46 million credit and debit card numbers. Cards were reissued, consumer assuredness was rattled and, ultimately, Target's Chief Information Officer resigned. In September 2014, Home Depot confirmed that hackers had obtained 56 million credit card numbers. In response, Home Depot offered free credit monitoring to the customers affected by the breach. In December 2014, hackers claimed to have stolen more than 100 terabytes of data from Sony Pictures Entertainment, including thousands of names, social security numbers, home addresses and financial information. Most recently, sensitive records of 80 million Anthem Insurance customers were compromised during a sophisticated intrusion. Cyber threats have become more sophisticated as technology has evolved, making the threat of a security breach more pressing than ever.
A 2013 report by The Ponemon Institute, an independent data security research firm, found that the average cost of a data breach in the United States was roughly $188 per record. In addition, as the percentage of services conducted online grows, the amount of sensitive information available to hackers also rises, increasing the risk of cyberattacks. In fact, IBISWorld forecasts that this metric will grow 1.1 percentage points to a total of 11.8 percent from 2015 to 2018. Although multibillion-dollar firms have the resources to fare these challenges, many small and midsize businesses might not. Fortunately there are steps businesses can take to help insulate themselves against security breaches, including leveraging network security equipment, security software and IT consulting services.
Network Firewall Security Equipment
Network security equipment typically includes a firewall that protects against intrusion and enables the user to block specific IP addresses. These products also allow users to customize their overall level of protection and network encryption. This equipment benefits some small businesses, especially those that operate retail locations with a large number of smartphones and other devices connecting to their wireless network. However, large pieces of network security hardware often require climate-controlled office spaces and significant maintenance work that some small firms do not have the means to provide. In this case, they will have to look to other, less costly security options. Although demand for such products has increased markedly during the past three years, high competition and falling semiconductor prices have caused a decline in the price of network security equipment at an annualized rate of about 1.9 percent, benefiting buyers. IBISWorld forecasts that price declines will persist from 2015 to 2018.
Security & Protection Software
Security software is another option for small and midsize businesses. Such products typically provide virtual firewall protection and resistance to intrusion, as well as report instances of malware detection back to the supplier so that they can update the software on other machines. These updates allow software to better field disturbances on machines that have not yet been infected. Many of these software products can also purge any intrusive software it discovers. Security software is simple to install and operate on most machines. Setup is generally very easy, and the software is continuously updated to battle the latest intrusions automatically. Small businesses without the resources for large-scale hardware purchases can easily purchase and implement software as a cybersecurity solution. Companies like Norton, Avast and AVG also offer complementary (i.e. open-source) cybersecurity software for businesses and individuals. In the past three years, intense competition at the production level has contributed to a 0.8 percent annualized decrease in the market price of this software. IBISWorld forecasts that, despite climbing wages, an influx of new software suppliers will contribute to a slightly faster 1.0 percent annualized decline in prices through 2018, further benefiting buyers.
IT Consulting Services
IT consultants typically assist in the auditing, development and implementation of proprietary security systems or software. Years of quality service are required for these consultants to establish brand equity. Consultants rely on their brand names to win business, which extends the timeframe at which new players can enter the market. IT consultants are typically only used in large-scale projects, and the buyers tend to be large corporations with large budgets; therefore, IT consulting is a costlier option for small businesses in relation to hardware and software solutions. Climbing wages, which is the largest expense category for IT consultant providers, have increased operational costs for suppliers. Furthermore, highly complex data systems require the most skilled labor available, leading to premium market prices. Consequently, suppliers have raised the price of IT consulting at a rate of about 0.7 percent per year on average from 2012 to 2015. IBISWorld forecasts that demand will accelerate price growth to an annualized rate of 1.2 percent in the three years to 2018.
Keeping Your Business Safe
As technology and automation continue to transform how businesses operate, their sensitive data will become increasingly vulnerable to intrusions and businesses will face the risk of incurring massive damages should they not have sufficient defensive measures in place. In fact, cybersecurity has topped the list of spending priorities in 2015, according to a survey conducted by The National Association of State CIOs. Compared with the potential costs of maintaining an unprotected data system, hardware, software and consulting solutions are relatively inexpensive. For instance, Judge Paul Magnuson ruled in December 2014 that customers could sue Target for their data breach, potentially costing the company greatly. Furthermore, firms that are slower to upgrade than their competitors are easier targets for hackers. Such dangers should be a wake-up call for those businesses that have yet to allocate funds to network security. Fortunately for buyers, increasing demand for cybersecurity solutions has not translated to higher prices for hardware or software solutions. Whatever the size of the business, there are comprehensive, affordable options for cyber security. Businesses should protect themselves now. They can't afford not to.
For a printable Is Your Network Protected? Cyber Crime in the Age of Information, click here.
Kevin Young is a Procurement Analyst at IBISWorld.
---
To read more manufacturing and technology news, sign up for our newsletter. You can also follow Manufacturing Business Technology on Twitter @MBTwebsite.