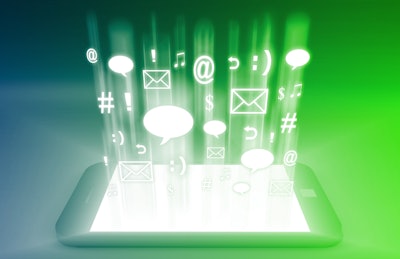 The signposts are pointing the way: the Factory of the Future is straight ahead and the road leading to it is a five-lane superhighway of technology, product innovation, customization and advanced performance capabilities. A creative mind-set for problem-solving, late-stage assembly, configuration tools, accelerated prototyping, and sensor tracking is the price of admission. Stubborn adherence to traditional processes — whether it's holding on to a legacy ERP or insisting that IT modifications are necessities — will cause serious roadblocks for the slow adopters. Some manufacturers are already leading the way to modern manufacturing, setting new production standards for product lifecycle management (PLM). They are making bold advances and reaping greater rewards. Here are some tips you can learn from these early pace setters.
Are you keeping up?
While some manufacturers are eager to move to the next generation of technologies, there are those who seem to be waiting for clear best practices or product alignments to merge. Granted, some disruptive technologies, like the Internet of Things, are still in their infancy and we have yet to fully comprehend the true potential. But manufacturers who are not already mapping their routes to the future will be left behind in the dust. Converging forces are dramatically transforming product lifecycle management, from engineering design through prototyping and product launch to customer feedback, warranty claims, and after-market service. In today's highly competitive global economy, it is more important than ever that manufacturers accelerate and streamline their PLM strategies.
Advanced PLM capabilities steer toward the Factory of the Future  
A holistic approach is required to propel manufacturers into the modern realm of advanced PLM practices. Multiple IT capabilities need to be harnessed in order to fully benefit from the next generation product innovation technologies, including collaboration on product design, price-quote-configure tools, assemble-to-order capabilities, stringent quality control, regulation compliance and 3D printing for rapid prototyping.  
Extended supply chain visibility
Accelerated product innovation — especially in high tech industries — requires a reliable supply chain of partners who can keep up with trends, technology, and fast changing market demand. Your suppliers must be able to contract or expand as required and adapt to changing consumer expectations.
Real-time visibility must be available to easily monitor the details of the components, parts and raw materials. Interoperability with partners is the key word, a step beyond simple connectivity. Data must be able to be consumed in context and used to manage the full value chain. 
Product innovation and product configuration tools
As consumers expect highly personalized products, manufacturers are turning to product configuration tools to help them manage the complexity of design variations, product quotes and production specifications. Integration with online portal and CAD solutions allow customers to visualize designs, adding to the positive customer experience — while also improving accuracy and speeding the quote to cash cycle. 
3D printing is another tool which speeds innovation, allowing manufacturers to easily create prototypes. Manufacturers are gradually finding other applications for additive manufacturing which go beyond experimentation and are very practical — and profitable. While many manufacturers are already adopting 3D printing for prototyping, testing and obtaining customer feedback, use-cases will continue to expand as materials used in the 3D printing process become more versatile and the cost of equipment goes down.
Late Stage assembly
As customers are increasingly demanding Engineer–to-order (ETO) and Made-to-Order (MTO) products, manufacturers are turning to delayed assembly or late-stage assembly concepts to help them manage this mass consumerization trend. By designing products in interchangeable modules, components can be manufactured and inventoried, waiting for the order. When the order is received — either at the retail outlet, online portal, or channel partner — the product is assembled — with the appropriated details and accessories — and drop shipped to the customer.
A similar concept is distributed manufacturing, where the raw materials and methods of fabrication are decentralized, and the final product is manufactured very close to the final customer. Regionalization is a growing trend, like reshoring, where manufacturers, their suppliers, and subcontractors work to form the right combination of proximity to customer and a productive location.
Internet of Things and performance insights
The Internet of Things will undoubtedly impact many aspects of manufacturing, including product lifecycle management. Product design and supply chain management seem to hold some of the greatest potential benefits of this evolving technology. Already scanners, bar codes, and GPS tracking are being used to monitor the movement of goods in the warehouse and on trucks to customers. Data from sensors embedded on or in products will provide valuable insights on when/how the product is purchased and how it performs when in use or consumed. Consumer packaged goods with embedded sensors will provide insights on product durability, performance and consumer interaction. Connected cars are already collecting data on user behavior, service and performance.      
Data ingenuity
As gears, grease and steam ran the manufacturing plants of the last century, but today data is the force that makes modern manufacturing cost-effective. Insights derived from business intelligence and data analysis help manufacturers focus on markets, buying trends, customer attributes, cost of raw materials, time, labor, and operational costs as well as details about the product in use in the market and consumer opinions.
Social and Mobile
Manufacturing leaders can't be tethered to offices, desks and PCs. They walk the plant floor. They make decisions on site, in the heart of the operation. They need 24/7 access to critical data and systems from remote locations. This can range from a maintenance technician checking inventory of spare parts to a warehouse manager using a smart tablet to confirm locations of forklifts and personnel.
Social and collaboration tools also provide critical support to the way the workforce does business today. Today's workforce uses smart phones, tablets and laptops to conveniently access data. Mobility and collaboration tools must be embraced by manufacturers. Collaboration tools are particularly important for engineer-to-order (ETO) product designs where the customer input is essential to success.
Cloud agility
More than ever, before manufacturers are being forced to keep pace with fast-changing global trends. New markets, new customer demands, Omni-channel shopping, and growing competition from start-ups drive manufacturers to improve agility. Cloud solutions, because they offer faster deployment and implementation, support manufacturers in efforts to continually offer new and improved products to evolving target markets.
Cloud solutions allow manufacturers to easily add branches, bring on new fabricating facilities, and set up new distribution hubs without requiring investment in hardware and servers. Implementation takes weeks, rather than months; and new sites can be online and producing with remarkable ease.
Closed loop quality control
Automated quality control methods are frequently being used by manufacturers as a way to help control consistency and brand value. Consumers have littler tolerance for unexpected variations. Manufacturers are learning they can deploy sensors and monitoring devices at numerous checkpoints in the production cycle—rather than only at final stage inspections. This helps detect noncompliance issues early and minimizes waste. Quality control is an important aspect of the PLM strategy that is often overlooked.    
Customer centricity
Today's market economy has evolved into a customer-centered model that stresses providing customers with speed of delivery, product value, and a positive experience. Consumers — in nearly every industry or vertical — are highly vocal, fickle and quick to turn elsewhere if they are disappointed. Manufacturers must continue their effort to build customer-centric models which predict and align with customer purchasing trends.
Get into gear now to achieve "Factory of the Future" benefits
This is an exciting time for manufacturers. Product lifecycle management is one of the most critical aspects of the Factory of the Future as manufacturers strive to speed product launches and improve product innovation. New products, new ideas and new ways of producing products will be the hallmark of tomorrow's factories. Start now to make sure you are on the right road — and at the front of the line to reap the rewards.
Larry Korak is Industry & Solution Strategy Director at Infor. 
---
To read more manufacturing and technology news, sign up for our newsletter. You can also follow Manufacturing Business Technology on Twitter @MBTwebsite.