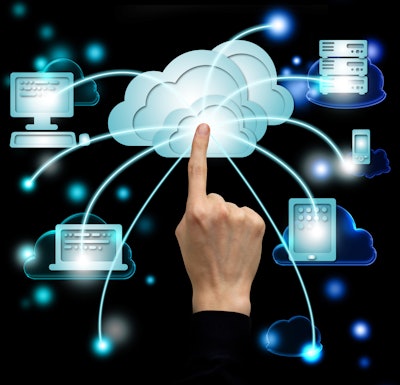 No one knows the daily challenges of your chemical manufacturing business better than you do. You're balancing regulations from OSHA Hazard Communication Standard, SARA Title III, and countless others while keeping track of reactivity to these changes, and the pressure of simply running a successful business. With so many changes happening, it's a little difficult to feel like you have control. However, moving your business into the right business management solution will put the power back in your hands. Here are some tips for a smooth transition to running your business with the cloud.
Don't rush development
The worst thing you can do is give into the growing popularity of cloud-based solutions without doing your research. You'll need a system that can provide you with forward and backward lot traceability, allowing you to trace each ingredient and finished product. As a chemical manufacturer, you'll also want your system to provide you with audit trails. These will show you how data is obtained, used, managed, and — most importantly — secured. Give yourself a break by choosing a system with the breadth of functionality and customization needed to ensure you can address current and future regulatory mandates. Once you identify the functionality you need, ask yourself "How complex will data migration or conversion be?" and "Will I start with a core group of functions and expand down the road?"
Invest in training
Your new, cloud-based management solution will be able to manage and view shelf life, convert multiple units of measure, formulate management with hazardous analysis, and much more. So, the next step in smoothing the implementation process is training yourselves and your employees on usage. You can begin with one location or even specific departments at several locations. Even if you start small with a core team of users, educating yourself and your team on how to use this new system will benefit productivity in the long run, especially if you decide to increase functionality.
Incorporate security measures
One of your top priorities as a chemical manufacturer is security. The documents that get passed between your management and employees are integral to how you run your business and have a lot to do with your products and inventory. You'll want to have a system that allows for digital signatures to elevate efficiency. You'll also want to be sure the system comes with automatic logoff capabilities, logouts after a certain amount of failed attempts at access and the ability to log off all user activity. Prepare for growth now by choosing a system that will allow you to easily transition to an op-prem system in the future without losing data. You don't need to be reminded of the importance of security and control when it comes to automated workflow, so make sure it's a process that is in place from day one.
Avoid disruptions by planning for them
Even if your plan is foolproof, there is always room for mishaps. Have a redundancy plan in place so that you survive any outages. Some environments function better with cloud capabilities, so it is important to note the areas of improvement during deployment. Also, the right solution will not only have the functions you'll need moving forward, but the vendor will be there to provide active support. Don't get held up by the requirements of life sciences companies, prepare for effective software validation processes and procedures by making sure your vendor has the necessary documentation ahead of time.
Moving your chemical manufacturing business to the cloud doesn't have to be an impossible feet. If you take the steps to smooth the process you'll remain consistent with your productivity, and be ready for any pivots. Ultimately, your cloud-based solution will be able to take on regulatory challenges while remaining flexible enough for your ever-changing world. Take control of your business with the cloud.
Bill Rietz is VP of Product Management, Enterprise Market & Sage X3 at Sage.