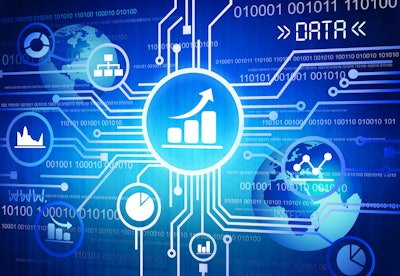 For businesses experiencing rapid growth, they usually realize that economies of scale require focused competencies for efficiency in managing internal departments. However, as companies adjust their business models to meet omni-channel standards, they are struggling with the following dichotomy: on the one hand, they need exceptional focus to scale, on the other they are told that corporate silos must be eliminated if they want to become a highly collaborative, omni-channel teaming organization.
But is it necessary for your organization to go "omni" to provide a differentiated customer experience to sustain your growth? Does removing silos improve efficiency? Is rip and replace a strategy for growth? Rather than a total overhaul, business leaders should instead focus on using the right data and content technology platform to enable a collaborative competency model to emerge.
Collaborative Competency
With completely separate systems and isolated data, it is no wonder there is a lack of consistency across departments. If responsibilities and tasks are too convoluted and the lines between departments are blurred, nothing will get done. It's ultimately a Catch-22.
Product merchants and marketing departments tend to operate separately to ensure that tasks are owned and completed by the right experts. But at some point, both of these departments need to work together to agree on timely and compelling content throughout a product's life cycle to be relevant in the face of an ever-changing competitive landscapes and customer preferences. If the walls are completely broken down, tasks could fall through the cracks due to a lack of accountability. Yet with the disparate legacy systems that typical power a company content value chain, the customer experience becomes as fragmented as the systems themselves.
So what should organizations do? They should insist on an enterprise content network that promotes collaborative competency across departments. If department heads are able to communicate with each other and make collaborative decisions while still maintaining control over their competencies, organizations can operate much more effectively.
Single View of Content
Companies compete on content. Whether it is content for their brand or product, whether it's for a simple sale or a complex deal, business leaders want to deliver a differentiated experience to their customers for a compelling, competitive advantage. Images, content and messages need to be woven together to create a story that resonates. To do this, businesses need to invest in product information systems that provide a single view of content within and across enterprises.
Without a common source of clean, accurate data, departments will rely on out-of-date information, or content that is different than what other departments are using, which can drastically impact the customer experience. When presented with conflicting information, customers receive a disjointed experience and the brand falls behind any competitor that masters the complexity of operating effectively in today's omni-channel marketplaces.
Master Complexity
No one person can master the complexity of product content to support a product as it moves through the supply chain into customer facing selling venues. However, with content technology and networks to enable seamless enterprise access to collaborative content, each department (or external vendors or agencies) has access to the same information but tailored to fit their specific needs. For example, marketing might need product information that's more visual and promotional in nature than the specifications-focused content that product managers need to procure a product or customer specific brochures that sales reps need for customer visits. Although product information may change as it flows from department to department, it still needs to be accurate, consistent and housed within a single system. Organizations need to equip each department with complex and complete data that can be delivered in channel-specific way but mastering content complexity is a shared task that is executed by those departments with the right expertise to deliver the right content for their function
The solution is simpler than you think. Don't dismantle your silos or try to execute a complete structural overhaul — you don't need a new ERP or e-commerce system either. Take a look at your data and make sure it's accurate and consistent under the umbrella of an enterprise content network powered by a master data technology. When each department has access to the same up-to-date and accurate data sources, they're able to use it to fit their specific needs and provide customers with the differentiated experiences that lead to more revenue for your business.
Rick Chavie is CEO of EnterWorks.
---
To read more manufacturing and technology news, sign up for our newsletter. You can also follow Manufacturing Business Technology on Twitter @MBTwebsite.