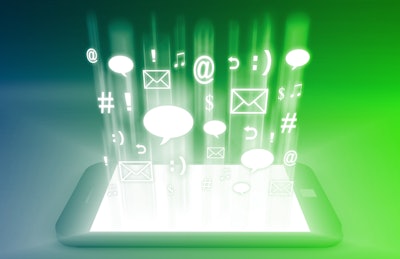 The manufacturing sector is in the midst of a significant transformation. While manufacturers have always focused on strategic initiatives, operational efficiencies and profitability, hindrances like antiquated technology systems, siloed enterprise operations, reactive business planning practices and lack of multi-divisional transparency for information-sharing have limited growth and success. For instance, outdated and disconnected systems and manual processes that are unable to drill down into channel investment activities — such as discounts, incentive programs, and rebates — impact product-level profit and loss.
But today's emerging technologies, trends, and business concepts — such as next-shoring, the Internet of Things (IoT), and SMAC (social, mobile, analytics, and cloud) stack — are giving C-level executives new opportunities across the connected enterprise to update business processes and utilize meaningful data to accelerate revenue, both in operations and in sales.
Applying business process concepts to the sales channel
Next-shoring brings product development closer to customer demand so supply replenishment can be expedited. SMAC stack introduces methods for enterprises to increase partner and customer engagement and marketing alignment with manufacturing, which drives insights for channel performance and improves innovation in product development. It also provides the ability to communicate with customers in real-time.
ALSO READ: Building an ROI model to Evaluate Your B2B E-Commerce Initiative
Flexibility to produce products on demand that meet consumer specifications differentiates a manufacturer from the competition and helps it meet customer demand more quickly. These trends all rely on meaningful information and analytics to improve processes and performance.
Manufacturers are recognizing how the connected enterprise can enable them react more quickly to market demands and are investing in automation, sophisticated equipment, advanced software and technology systems to maximize the productivity and performance of production and supply chain operations. Similarly, there's a growing need to integrate sales channel activities at the partner and customer levels with the product development and supply chain operations teams. Today's digital business world brings the customer closer to the manufacturer and manufacturers are shifting away from traditional siloed B2B operations to a B2B2C approach with more visibility and flexibility. Instant access to data and sophisticated analytics are shaping this change.
Here are five ways instant access to data can accelerate revenue and improve business outcomes:
1. Increase product profitability and accelerate time to market
Manufacturing executives are tasked with increasing product profitability, improving the product mix, making products easier to sell and accelerating time to market. But to do this, they need insight into each of the company's areas of operation and channel investment activities. Awareness of the overall incentive program mix -- including discounts, incentive programs, rebates, special pricing funds, market development funds, and stacked programs — enables executives to make informed business decisions.
For example, if manufacturers have insight into how a product is doing in the market, they're better able to react and adjust production levels. If a product isn't selling — even with a discount — then the manufacturer can reduce the quantity, which saves time and money. On the other side, if a product is selling out, manufacturers can increase production to meet demand.
Instant access to historical data and real-time incentive program results is critical to drive performance, but complexities within the sales channel can often hinder the ability to monitor performance effectively. Manual methods of calculating and tracking channel investment spending are not suitable in today's world of smart manufacturing. Channel management systems need to keep pace with the highly sophisticated systems utilized in production so that product development is aligned with sales. Streamlining and fine-tuning operations on the production line, as well as within the channel, is necessary to remain competitive in today's transforming market.
2. Link channel marketing data to improve product development operations
Automated contract review and approval processes enable manufacturers to better track contract terms and milestones, program usage, and return on investment. A purpose-built platform can provide integrated analytics and data that executives can use to create higher impact programs, improve program response and cycle times, increase program utilization, and obtain more clearly identifiable links between incentive programs and revenue.
Manufacturers often operate 10 or more steps away from the market, but by integrating data points from channel programs and partners, manufacturers can move closer to the market and become more nimble. For instance, as part of the next-shoring movement, channel partners can be incentivized to sell certain products into the markets in which the manufacturer is targeting product development. Analytics can reveal the performance of this program so executives can adjust the incentives to match the production marketing accordingly. This yields improvements in product development and innovation, accelerated time to market, and increased revenue performance.
3. Improve sales performance with real-time partner and program insights
To maximize sales performance and channel partner revenue, manufacturers must have a clear view of incentives and partner performance. Real-time accessibility to these metrics is critical to amplify partner programs that are producing well or replace those that are underperforming — for instance, in the case of rebate programs that are based on the volume of a stock keeping unit (SKU) that a partner sells in a specific timeframe. Visibility into this data helps align partner programs with business goals, and optimize partner revenue and satisfaction.
4. Ensure regulatory compliance with data transparency
Government regulations as well as internal and external compliance pressures highlight the importance of maintaining traceability and transparency throughout the supply chain and channel operations. An automated system can provide transparency into current and historical data, such as incentive claims and transactions, to ensure smart manufacturers are audit-ready and in compliance with industry and governmental regulations.
5. Integrate technologies and maintain data integrity
Manufacturing leaders need to better integrate their business, sales, and marketing teams and empower managers to be more self-sufficient. One way to do this is to eliminate their dependence on the IT department any time they need to run a custom report or transaction query. By implementing secure, automated and scalable channel and contract management systems with master data management and analytics capabilities, manufacturers can integrate all activities in the channel and link transactions and metrics with the organization's ERP and CRM systems. This will maintain data integrity for system integration and ensure reporting and analytics are accurate and available in real-time for the business users and executive teams, without having to rely on IT.
Align business goals with data in real-time
In striving to keep up with the pace of change brought about by IoT and SMAC stack, manufacturers are recognizing the need for more sophisticated systems to align their business goals with planning processes. They are also focused on aligning the enterprise, including bringing channel operations data points into the product development and supply chain processes and relying on those points to improve revenue acceleration through the channel and remain competitive in today's transformative market.
Real-time feedback from the consumer and the channel, along with access to meaningful data insights on channel performance, allow manufacturers to better adapt product development planning, accelerate revenue and improve overall business performance.
Jennifer Hartwell is the Product Marketing Manager at Revitas, Inc.
---
To read more manufacturing and technology news, sign up for our newsletter. You can also follow Manufacturing Business Technology on Twitter @MBTwebsite.