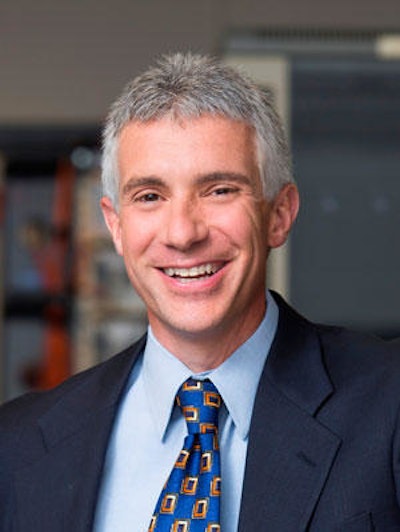 This article originally appeared in IMPO's May issue. 
Industrial distributors continue to face a shifting demand. While customers still expect the same broad swath of products, many demand new platforms for sourcing and fulfillment – anything from e-commerce purchasing to vendor managed inventory – to improve the ease and efficiency of their purchasing. IMPO's sister magazine, Industrial Distribution, sat down with Charles Bonomo, CIO of MSC Industrial Supply, to discuss some of the ways in which this MRO supplier has gone from classic brick-and-mortar to a distributor that's a high-tech partner for its customer base.
ALSO READ: DC Tech: The Technology and Strategies You Need to Improve Distribution Center and Supply Chain Performance
ID: Can you give me the rundown on how MSC has begun building digital solutions around common customer problems?
CB: At MSC, we're more than what people think of when they think of a distributor. It's not just about getting product from point A to point B; we're solutions providers. We are focused on helping customers become smarter about their businesses by better understanding and better predicting their needs. And we've evolved our business to effectively respond to customers' changing demands. At the end of the day, we want to help our customers do business better and smarter, while cutting their costs and taking time out of the product development lifecycle.
One way we do that is by leveraging our customizable ControlPoint inventory management solutions, which includes our vending, Customer Managed Inventory (CMI) and Vendor Managed Inventory (VMI) capabilities. We support these tools with our deep industry expertise and apply our technology-driven solutions to our customers' problems to help them manufacture more efficiently and effectively.
At MSC, as with many distributors, IT is a key part of our operations. However, our IT department is not just focused on keeping the computers running, it's also focused on helping the business go to new places and pave new roads. In fact, our IT function has helped shape our ControlPoint inventory management solutions and inform the processes which dictate the products we buy and stock in our warehouses. Our IT team has also had a hand in enhancing our supply chain management solutions, which are very important to our customers and are a major differentiator for MSC. And in the digital realm, IT has played a big role in developing our highly successful billion dollar dot-com business, which has helped this 75+ year old brick and mortar distribution business expand online.
ID: I'm curious to hear how e-commerce has changed your business. Are you finding that a lot of your customers are transitioning to the e-commerce portal?
CB: We're absolutely seeing a major shift in how customers are making their purchases. Here's an example I always like to use: if I put a physical catalog on the table and placed a computer next to it, with the browser open to a website that sold the same products, and then I gave you a hundred dollars and said you could put it on one, where are you going to put it? The answer is obvious, right? Our customers are leading the way, and we're right there with them.
In the context of the adaption of digital technologies, we use terms like "digital natives" and "digital immigrants."  The reality is that today, the bulk of our workforce is still made up of digital immigrants who remember life before the internet. But people entering the workforce now are digital natives – they look at a physical catalog much like the way my son looks at an LP. The world is changing quickly, and there is a digital battle going on that is requiring companies to adapt and transition online in order to remain competitive.  At MSC, we've anticipated this change and have made it a point to make our digital assets a core piece of our business.  We built our website based on our customers' evolving needs and expectations, and today, are driving more and more of our business through digital channels.
In fact, we do about a third of our business through our website, and over half of our business is now digital – meaning it comes through e-commerce, or a vending machine, or a CMI/VMI type solution. Our website is designed to make the purchasing process seamless and intuitive for customers. We're also bringing more and more content to our customers on the web to make it easy for them to solve problems. And we've also built a site which takes all the knowledge that we've captured through a branch or a call center or a tech team and brings it to life on the web – information that's available on demand for our customers, whenever and wherever they need it.
ID: Are you finding that more of your customers are becoming aware of inventory as a cost center or has MSC needed to be very involved in the educational process when it comes to things like VMI?
CB: Given that we serve such a broad array of customers – which span from small businesses all the way up to large, blue chip national accounts – we have found that needs vary on a case-by-case basis. Larger national accounts are already pretty sophisticated and understand the value of inventory management solutions outside of basic vending, and what we have seen most recently is that this level of sophistication, post-recession, is moving downward to mid-size businesses.
Generally speaking, customers' needs across the board are becoming more and more sophisticated, and this is happening at an accelerated pace. This change is also influencing the need for more sophisticated solutions, which is also being driven by our customers.
Across the board, our goal is to help our customers – regardless of their size – understand how our solutions can help them achieve broader business goals. For instance, another inventory management solution we offer to our customers is vending.  When you hear vending, it is common to think of coil machines that dispense potato chips and soda. Our vending machines are a lot more sophisticated than that: they are equipped with a computer that links to the internet, and instead of dropping what might be a fragile or expensive tool or piece of equipment – like a coil machine drops a candy bar – our vending machines use drawers to deliver the inventory in mint condition. These machines also provide our customers with greater visibility into their operations.  If we can help prevent downtime for a customer by ensuring products are in on the shop floor when a customer needs them, customers understand our strategic value as a solutions-provider.
ID: It's interesting to see the changing role of the distributor. Are there any tech capabilities you think you'll be providing more to your customers in the coming years?
CB: Absolutely. First of all, think about the ControlPoint Inventory Management solution: it is part of our digital ecosystem. Through ControlPoint, we have 10,000 or so machines in our customers' shops, and each one of those machines has a computer in it that is connected to the Internet of Things. Each machine is capturing point of sale information that we can collect in the background and use to provide business-critical insights for our customers. That means that ControlPoint is not only a key node in our ecosystem, but also a 24X7 presence for us on the customer's shop floor.
But that is just the tip of the iceberg. If you meld that data together with information we glean from what customers are buying from our website, call centers, and our salesforce, which captures data via mobile technology, you are building a dataset that allows us to better understand and service our customers' needs. As big data mining and data analytics continue to evolve, this will enable us to more predictively analyze what a customer needs before they even know they need it by better understanding their purchasing habits, allowing us to become smarter about their businesses.
But how do we turn that information around and present it to a customer in a manner that is useful to them when they walk up to the vending machine?  We are able to provide them with real-time information on the shop floor which tells them: "that part isn't in stock in this machine, but it is in stock across the floor in another machine." Or, "you can get this immediately through our website; would you like us to place this order for you?" It's these types of transactions that I think are going to continue to move forward and drive a lot of what we do in the future.
Our customers see that they have more and more of a need for us to integrate tightly with their business. So, it's not just about equipping a customer with a vending machine, but also about how we'll get those machines to talk to the rest of our systems, and it's about connecting what a customer is doing on the web and tying those transactions directly back to their accounting system.
More and more, our customers want us to be an extension of their business process, and I think that's also something that will drive where we are taking the technology.