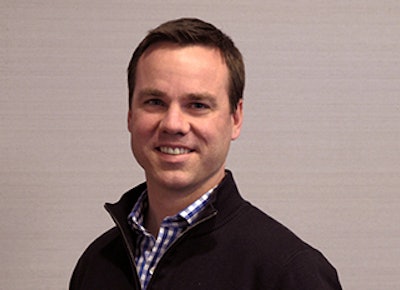 This article was originally published in Food Manufacturing's March/April 2015 print edition.
In the second part of this four-part series, we ask: which innovations in food packaging should food manufacturers be paying attention to, what benefits do they offer, and how are they best implemented?
Ryan Till, Product Manager of Packaging Materials at Flavorseal, answered:
We expect a lot out of our food packaging, especially processors in the meat industry. Packaging can shape products, give them a distinctive look and can even be cookable. Packaging has to make products look appetizing while protecting and keeping food safe from contamination.
One of the newest and most exciting food packaging innovations to develop in recent years combines packaging with the ability to season foods at the same time.
Seasoning transfer technology is the application of seasoning blends to plastic packaging. This technology began with the application of spice blends to plastic sheets and has evolved to include different substrates for application and larger particulates in the spice blends.
In today's flavor-focused food world, meat processors in particular are eager to explore different ways of adding new flavors quickly and easily to their production lines to respond to consumer demands while also increasing margins. Traditional application methods (by hand or by shaker) continually cause the same issues: inconsistent applications, messy production lines and increased labor costs. Additionally, traditional spice application methods result in a significant amount of wasted spice, making it difficult to produce a consistently high-quality seasoned product.
The pre-application of seasoning to packaging through seasoning transfer technology virtually eliminates these issues.
While this technology is currently available in limited formats (sheets and casings primarily), there is significant potential to develop new and even more innovative applications for this technology.