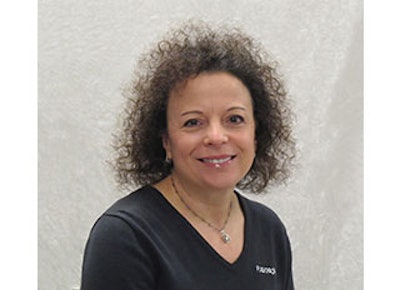 Packaging design, especially for food products, has to be a careful process, requiring thoughtful selection of materials, consideration of proper labeling requirements and brand messaging. It's not a surprise that changing packaging is not a quick process or something manufacturers want to consider when their current packaging is functioning well.
Studies have shown, however, that even simple changes to packaging can make a big impact to product sales. New packaging can help differentiate the products on the shelf, justify price premiums or increase brand loyalty. (Young, Scott "Documenting the Business Value of New Packaging Innovations"). The challenge to food processors is how to update current packaging enough to demonstrate product innovation without starting completely over with the packaging design process.
Decorative netting offers many interesting possibilities for giving packaging a modern update without conducting a complete redesign. Now available in a wide variety of patterns, colors and closures, decorative netting can be an easy way to provide a fresh new look, improve functionality and boost consumer appeal.
Below are five packaging trends that can be addressed with decorative food netting:
Trend #1: Packaging with style,
Unique or unusual packaging that stands out on the shelf makes the product easier for the consumer to find and improves the likelihood that it will be purchased. Decorative netting in a bright color or distinctive pattern can add a unique style without changing the basic packaging underneath. This can be especially useful with products where there may be many similar options or where buyers have difficulty distinguishing between options, like wine or vinegar. New knitting technology makes it easier than ever to design custom patterns and shapes that have not been seen on food packaging before. Let your product be a trendsetter.
Trend #2: Packaging that is easy to hold and carry
When most people think of "on-the-go packaging," they think of water bottles and juice boxes. But netting can turn almost any product into one that is easy to carry, which is an especially appealing feature for city dwellers that walk or take public transportation. Traditionally, this is a solution applied to heavy, hard-to-hold items like turkeys and hams. However, plastic and glass bottles would be an ideal application for this as well. If condensation tends to make the bottle surface slippery, a decorative net on the outside of the bottle can be an attractive and functional way to make the bottle easier to hold.
Netting can also be used to combine multiple items into a variety pack. Whether its several variations of the same product, or grouping together classic combinations like cheese and crackers, a convenient carrying net with a handle makes the decision easier for consumers to just grab-and-go.
Trend #3: Packaging with multiple uses
It's not a surprise that today's shoppers are concerned about being earth-friendly, or that packaging that is recyclable or reusable is generally considered to be more appealing. Multi-functioning netting is a great example of this type of packaging. For example, boilable netting can both uniquely showcase vegetables in the grocery aisle while also providing a convenient and easy way for consumers to cook the product when they get home.
Additionally, about 90 percent of consumers say they like to reuse product packaging after purchase. Unlike other plastic packaging, netting is not necessarily destroyed once it is opened. Netting can be easily re-tied and continue to function as a net even after the plastic packaging underneath is opened. Consider bulk packaging of dog bones, for example. Customers can remove one bone at a time, and still use the netting for convenient storage of the remaining product.
Trend #4: Packaging that tells a story
Products have a story to tell — how they were made, what the company cares about, how customers feel when they consume the product. Unfortunately, sometimes the story a product tells is obscured by the packaging that preserves its freshness. Decorative netting can help processors tell that story without negatively impacting the necessary packaging underneath.
For example, adding knitted netting to artisanal food products demonstrates to customers that it is a special, handcrafted item. A brightly colored plastic net around a protein may indicate that the product is spicy. Or if a product has an ethnic origin, it can be packaged with netting that reflects the colors of the nation-of-origin's flag.
Trend #5: Seeing what is inside
When it comes to food products, consumers value transparency from brands on their product labels and packaging ("Clear Flexible Food Packaging Showcases Freshness, Visual Appeal," Young, Kevin and Hoedebeck, Markus. Food Manufacturing.com, 6/26/15). Decorative netting over clear packaging can be an ideal option to increase the impact of the packaging by making it stand out while maintaining the product visibility. For example, large-pattern open-weave netting can make the product easy to see, while the clear plastic packaging underneath protects and preserves freshness.
To increase product visibility, consider moving the product information from the packaging to a tag on the net. This option also allows processors to easily change packaging for a new product by simply swapping the net and tag, rather than redesigning the plastic packaging.
Trends change quickly and it can be difficult to keep products looking new. Decorative netting is a convenient food packaging solution for processors to refresh and update their look without the added expense of a complete packaging redesign.