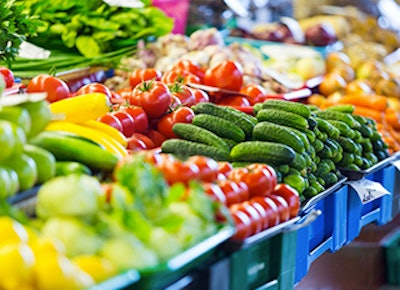 The U.S. Department of Agriculture recently announced a new app designed to help consumers improve food storage.

The "FoodKeeper" app, developed by the USDA's Food Safety and Inspection Service, Cornell University and the Food Marketing Institute, informs users about properly storing hundreds of food and beverage products to maximize their shelf lives and decrease food waste.

The app specifically includes pages for more than 400 items, tips for proper cooking, notifications about products nearing the end of their shelf lives and an "Ask Karen" feature for other questions that can be directed to the USDA.

The agency estimated more than one-fifth of the available food in the U.S. goes uneaten at the consumer level, with billions of pounds discarded due to uncertainty over quality or safety.

"This can help consumers save money and reduce the amount of safe food going to landfills," Agriculture Secretary Tom Vilsack said in a statement.

The app continues federal efforts to reduce food waste initiated in 2013 by the USDA and the Environmental Protection Agency.