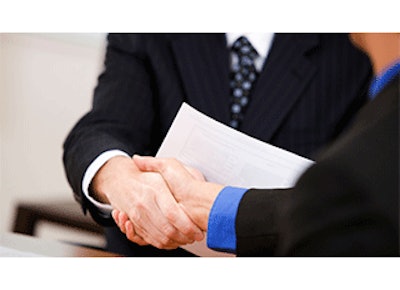 Creating a strategic plan, or a formal roadmap that defines the future of your business, is a heavy undertaking. Food processors are already pressed for time with day-to-day tasks, and dedicating time and resources to plan for the future may not be feasible. However, developing and implementing a strategic plan is key to the long term success of your business.
Instead of relying on internal resources, it's a best practice to partner with a strategic planning consultant. Engaging a trusted third party with proven food industry knowledge and experience can help introduce new perspectives and feedback necessary for a thorough strategic plan.
How do you know which partner is a right fit? Here are six essential qualities to look for in a strategic planning consultant:
1. Food industry expertise — There are a multitude of big-name management consultants out there, but most are known for their skill in crunching numbers, not food-manufacturing knowhow. Whether you run a meat business or a bakery, your operations, equipment and processes are extremely unique. A partner who understands these pieces of your business is imperative to offering you properly informed analyses. Even better, consultants with experience across multiple food sectors—from bakery, beef/pork, poultry, dairy, beverage, bakery, ready-to-eat, frozen and seafood—can be extremely valuable to your strategic plan development. They can leverage everything they've learned in multiple markets to develop a well-rounded strategy for you.
2. Understanding of all plant aspects — Beyond food industry expertise, it's crucial to partner with a firm who has an ever deeper understanding of your business: the ins and outs of a manufacturing plant. From the processing lines to the building envelope and design, a consultant who truly knows every nook and cranny of a facility is integral to a strategic plan, ensuring no stone is left unturned when planning for your future. Consider the consultant who has not only operated facilities, but along with their plant experience, can actually design and build them.This consultant knows first-hand how timelines and budgets can impact your business and will provide you real-world scenarios and data for your planning.
3. Industry experience — Look for partners with in-house food processing experience: individuals who have worked in the food industry themselves. By working in the trenches, they understand your challenges, and won't give you pie-in-the-sky solutions to your problems.
4. A strong network — While it's important to work with a strategic-planning partner who can provide a comprehensive offering, strategic planning is wide-ranging, and no consultant will offer every single needed expertise under one roof. This is where extensive food industry experience is crucial, as your strategic-planning partner should have many partners of its own. Because a strategic plan is the sum of many moving parts, a partner that can tap into resources and market knowledge to maximize your ROI for the future is invaluable. Look for a partner with seasoned experience, boasting a strong network of specialist expert partners within your industry.
5. Objectivity — Every company has its own culture—and biases. While internal teams may be driven by their own prerogatives and agendas, having a third party come in offers a safe buffer. You can ensure your strategic plan—and future—is rooted in numbers and profits—not personal politics.
6. A sense of urgency — Your team is busy doing what it takes to make money today, not devoting resources to drive the future. A strategic-planning consultant allows you to continue normal operations while moving you forward. Time is of the essence—the faster you develop a strategic plan, the faster you can follow it. Your consultant should be well versed in planning and scheduling, armed with a true understanding of efficient project management. They must have a sense of urgency, armed and ready to get your business where it needs to be — and fast.
To learn more about strategic planning, download our e-book The Strategic Planning Guide for Food Processors.
Stellar is a fully integrated firm focused on planning, design, pre-construction, construction, refrigeration, mechanical & utility, building envelope, and total operations & maintenance services worldwide. Visit the company's blog at www.stellarfoodforthought.net