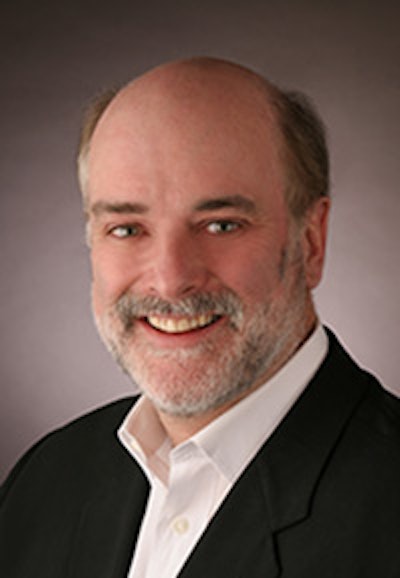 Editor's note: This is the second of two articles by Dave Donnan about managing food and beverage supply in a constrained world. Read the first article "Managing Food and Beverage Supply in a Constrained World: Segmenting Your Suppliers" by clicking HERE.
Beef, pork, lemons and limes – we can point to these products as recent examples of unavailability impacting the food and beverage industries. While each of these examples has its own unique explanation, the industry supply system is becoming more global, integrated and susceptible to shocks and changes.
Today, the world's seven billion consumers have more than 70 percent of their choices provided by 300 to 500 companies. More food categories such as vegetable oils, sugar, proteins and pasta are now controlled by fewer companies. In the future, farmers and producers are more likely to be corporations, and consumers will likely be serviced by large integrated retail and restaurant chains. In fact, future competition will not be between individual companies, but rather between integrated supply systems. As discussed in our last article, forward-thinking operators, distributors, and manufacturers are already reevaluating their sources of supply.
Industrialization is speeding up in the food system as new market demands emerge, and regulatory and resource constraints may limit the number of companies that have the internal resources to manage supply volatility, food safety and regulatory requirements. Access to approved suppliers will become more difficult; dedicated supply systems will be required to assure adequate supply and manage costs in a volatile environment. To win the competition between supply systems, successful companies will need to ensure that their sources of supply are robust; they'll need to develop strategic partner­ships with suppliers that have the tools, resources, and agility to manage industry, climate and regulatory changes.
For critical commodities, price-based relationships will evolve into more strategic relationships, in order to counter the disruptive changes affecting supply-demand dynamics. Over the next decade, it is very likely that supply availability will trump price as the crucial factor in supply decisions. Ensuring availability requires rethinking current criteria for supplier evaluation, identifying the right set of suppliers, and selecting suppliers that can offer a complementary set of capabilities to improve a company's overall position. These suppliers will also be integral to achieving value beyond cost—this value could simply be securing supply, or it could be other factors such as innovation or improving capital return.
Building strategic supply relationships today can give companies a disproportionate advantage as global forces impact resource availability, commodity availability, and pricing and consumer tastes. But at the same time determining when and with whom to partner be a fundamental challenge for food industry executives. Here are some examples of companies that are thinking about supply partnerships strategically.
Sustainability: General Mills and AgroMantaro. General Mills's four-year, $1.1 million sustainability sourcing program with supplier AgroMantaro in Peru is designed to help smallholder artichoke farmers in that country increase their crop yields and improve profitability. General Mills will share its knowledge of supply chains and the agricultural economy with farmers, while AgroMantaro will provide technical assistance and engineering support. As Augusto Fernandini, general manager and partner at AgroMantaro, described it, the plan "created a rich business model that fosters world-class value throughout the entire supply chain—for the farmers, our company, our clients, and the end consumers."
Risk management: PepsiCo and Anglian Water. Potatoes require an abundant water supply to be successfully produced — just think of the interminable Irish rains in Angela's Ashes. PepsiCo, seeking to ensure a solid, long-term supply of this critical ingredient for its potato chips, partnered with Anglian Water to identify the impacts of climate change on potato suppliers and to develop a strategy to tackle the potential risks. PepsiCo and Anglian Water have succeeded—through tactics such as drip-feed irrigation—in reducing water use by farmers, identifying where they need to introduce new species of crops, and installing sensors to monitor and update suppliers on changing climate conditions.
In the next decade, increased consumer demand, changing consumer tastes, increased regulations, limited availability of arable land and water, and consolidation within the food industry will put a great deal of pressure on sources of supply. The market's future leaders are those that are challenging their own thinking and pursuing solutions to take advantage of global opportunities while mitigating global risks. They are collaborating with key suppliers to drive innovation, establish sustainability strategies that reach across the entire supply chain, manage their supply risk, ensure product quality and safety and create long-term cost advantages based on strong category management. Are you a leader or a follower?
About the Author
Dave Donnan is a partner and leads the Global Food and Beverage Practice of A.T. Kearney, a strategy and management consulting firm with offices in more than 40 countries worldwide. He is based in Chicago and can be reached at david.donnan@atkearney.com.