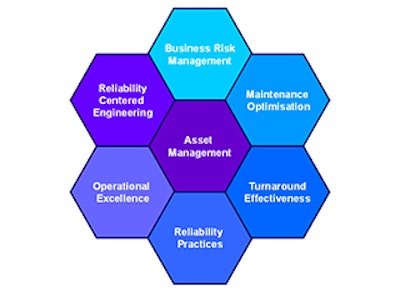 The following is the third installment in a five-part series counting down the top five "must-have" asset performance management technologies for food manufacturers, courtesy of Greg Goodwin of LNS Research. Today, we reveal No.2:
2.) Risk reduction
Advancing FDA regulations and revisions in ISO 22000 standards are placing a higher premium on food safety, and elevating the conversation around risk in food manufacturers, as fines, product recalls, and irreparable brand damage loom as potential fates for companies that lack the appropriate processes and technology to handle the coming turn of the screw.
What were once opportunistic and nice-to-have investments in Asset Performance Management (APM) software technology are becoming critical to maintaining compliance and remaining competitive, with maintenance professionals taking notice.
Reliability Centered Maintenance and Condition Based Maintenance vendors are gaining ground in the F&B industries, spurred by this necessity to address increased risk.  The key strength of failure modes and effects analysis (FMEA) and corresponding risk assessment will play extremely well in the industry going forward. The costs of recalls are more than just financial, so how do you put your company in the best position to avoid these costly pitfalls? Take a brief APM survey from LNS Research to find out much more in the Asset Performance Management Best Practices Guide.
Previous entries
No. 5: Calibration Functionality
No. 4: Software
No. 3: Water consumption tracking/reduction